Top athletes ring in opening ceremony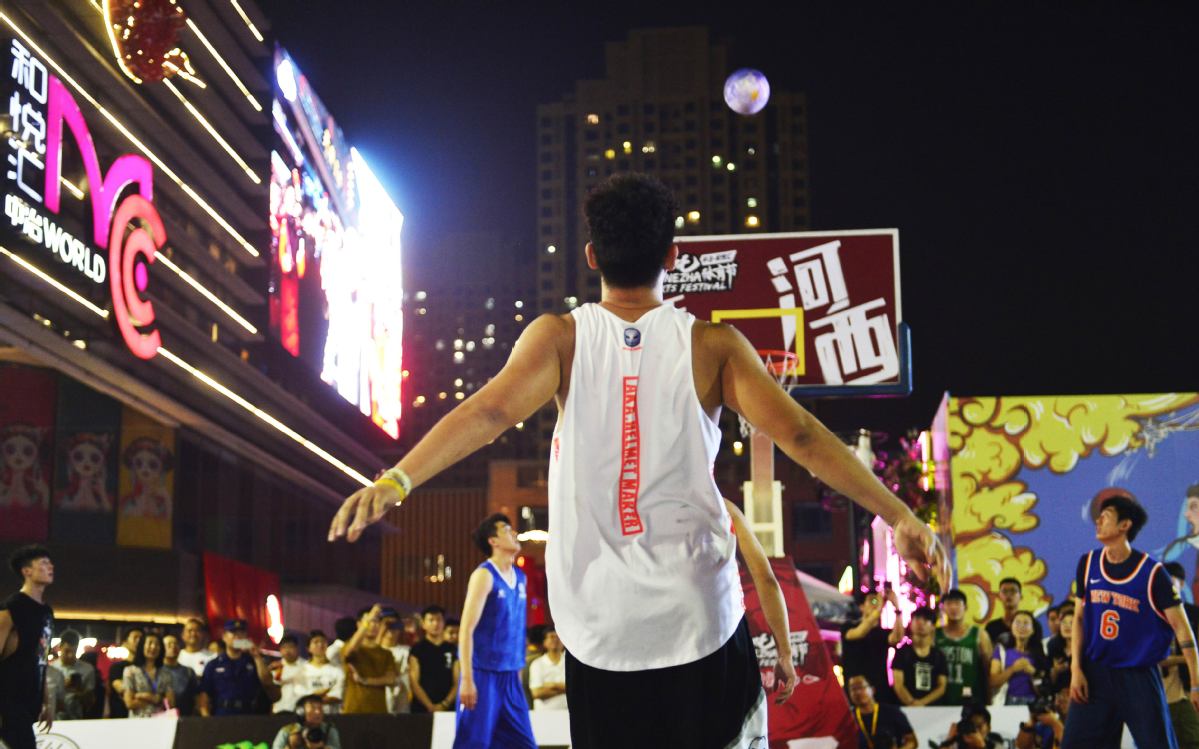 Top domestic athletes — including Olympics volleyball gold medalist Li Shan — took part in a nighttime market opening event at MCC World, a shopping mall in the Hexi district of Tianjin, on Thursday.
Other athletes at the opening event included silver medalist Tian Jia, national volleyball gold medal athletes based in the North China city, as well as Tianjin basketball team members.
The country's first indoor beach volleyball stadium was also opened, offering nighttime activity space for the public during their shopping excursions.
The renowned athletes competed with the public, offering an unforgettable evening for local residents.
Dubbed the Dynamic Hexi - Na Zhe Sports Festival, the opening was held in a bid to capitalize on the nation's film fans' great enthusiasm toward a recent animation film Na Zhe, because the shopping mall was based in Chentangzhuang, Hexi district, said to be the hometown of Na Zha, a legendary figure from the Ming Dynasty (1368-1644) novel Fengshen Yanyi (The Investiture of the Gods).
Statistics indicate that since this May, Tianjin has opened 14 nighttime market model zones covering an area of 600, 000 square meters with a total of 2,400 vendors.
The shops and restaurants near the nighttime market have extended their service hours and have seen their revenue grow by 30 percent, according to the Tianjin Commerce Bureau.
The bureau also announced the city will open 41 new nighttime markets in the near future, and is vying for businesses to join the project.
Since this summer, a number of Chinese cities, including Beijing, Tianjin and Shanghai, have begun to revitalize their nighttime economies.