China Youth Games opens in Taiyuan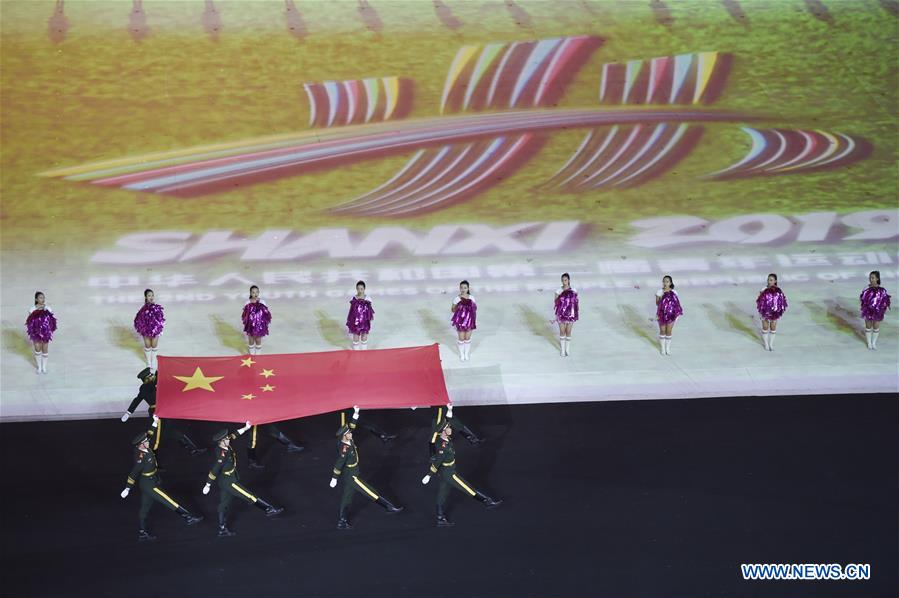 TAIYUAN - The second edition of China Youth Games opened in the capital city of Northwest China's Shanxi Province Thursday evening.
Chinese Vice-Premier Sun Chunlan declared the opening of the Games.
The Games, which will run until August 18, has attracted around 33,000 athletes from 34 delegations across the country competing in 1,868 events of 49 sports. Athletes marching on at the opening ceremony included those from China's Special Administrative Regions of Hong Kong and Macao.
It is the biggest multi-sport gala ever held in Taiyuan, a famous city with a history of over 4,700 years.
The Youth Games, previously known as China City Games inaugurated in 1988, became China Youth Games in 2013 as an effort to keep in accordance with the Olympic Youth Games (OYG) after Singapore held the first OYG in 2010.
Like OYG, China Youth Games also takes education as important as competition, with young athletes being encouraged to make friends with each other during the Games.
Compared with the first Games in Fuzhou, southeast Fujian province in 2015, the ongoing 2nd Games introduces winter sports events for the first time to tune up for the Beijing 2022 Winter Olympic Games.
Prior to the official opening, competitions started earlier on January 14 with host athlete Yu Yang winning the ladies' snowboard parallel giant slalom, the first gold medal of the Games.
Apart from Taiyuan, 10 other cities in the province will be co-hosts of the Games. Among the 58 stadiums and other facilities built or refurbished for the Games, 15 are located in the capital city.