Red earth park a world of wonders in Shanxi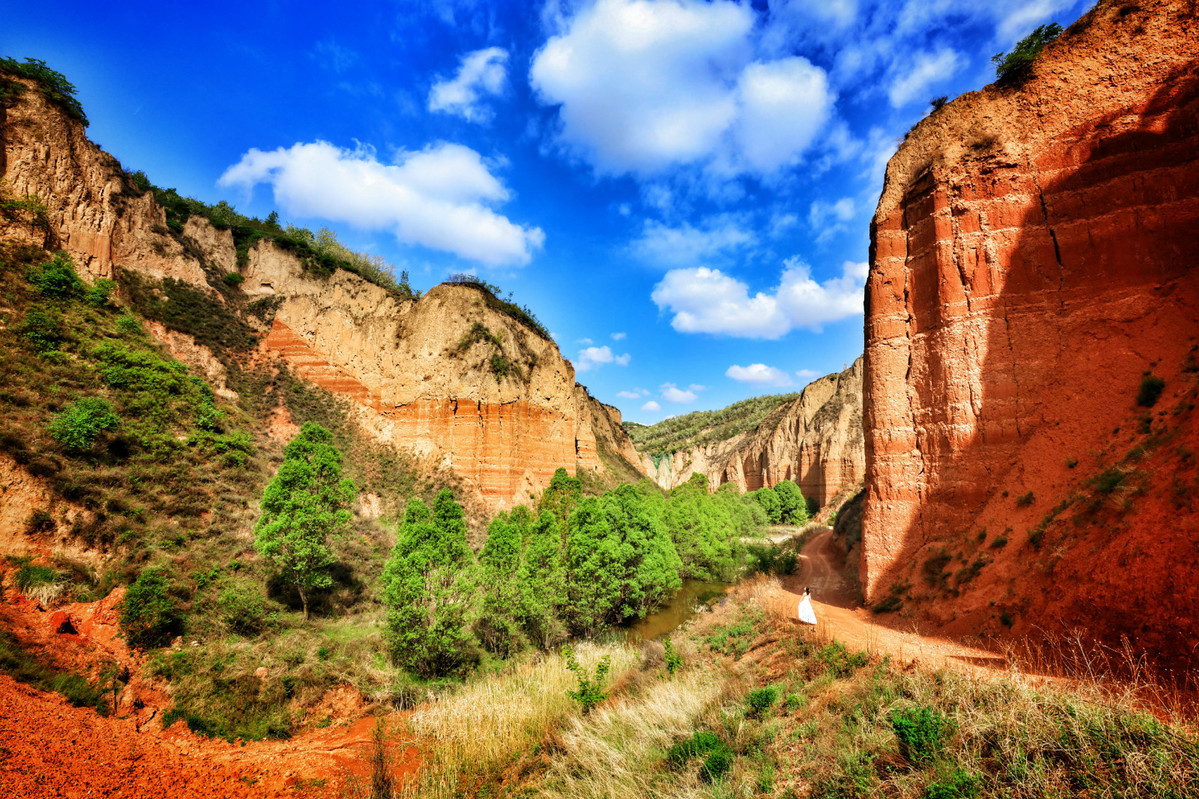 Loess landscapes provide diverse and delightful scenery to visitors in Heimapo Red-earth Geopark of Liulin county, North China's Shanxi province.
The red earth and fossils in the park present thousands of fascinating views. Under different lighting and angles, the colors of the landscape create a world of wonders for tourists.
The loess zone in the park reveals climate and environmental changes during different glacial and interglacial periods, tens of thousands of years ago, and also records the traces of sandstorms as well as winter and summer winds, which have sculpted the landscape over time.