National fitness day draws thousands of citizens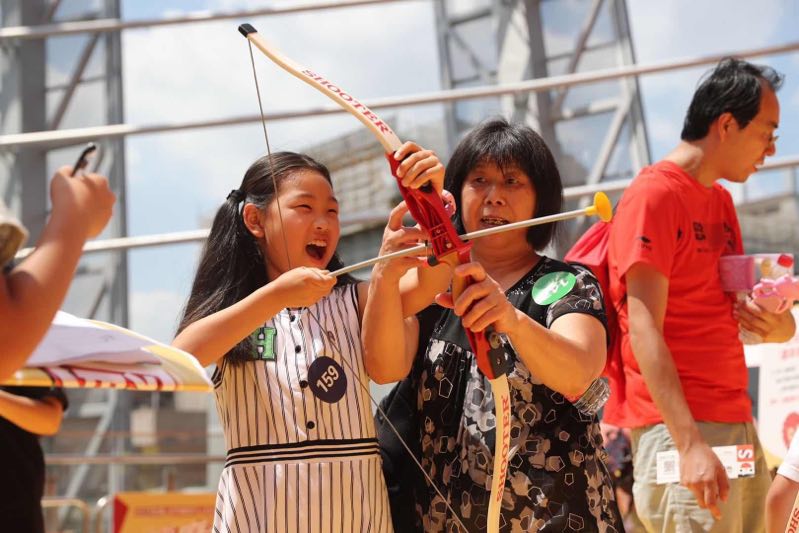 Nearly 2,000 sports and fitness enthusiasts gathered at Shanghai Jing'an Sports Center on August 6 to welcome 2019 Fitness Day.
The Chinese government had in 2009 designated August 8 as a national fitness day to mark the success of the Beijing Olympic Games as well as encourage more citizens to participate in sporting activities. This year, nearly 1,000 public sports venues and community sports facilities in the city were open to the public for free on August 8.
Some 116 health stations were also set up across Shanghai, providing free examinations for citizens.
During the event at Shanghai Jing'an Sports Center, fitness coaches led thousands of people in activities such as Zumba, trampoline-jumping and the Les Mills workout. The event also provided a chance for parents to bond with their children through sporting activities like mini-triathlons, basketball games and plank competitions.
While sports like rugby and football were popular with the youths, middle-aged and elderly residents got to attend Mulan Boxing lessons.