HK to hold accountable violators behind protests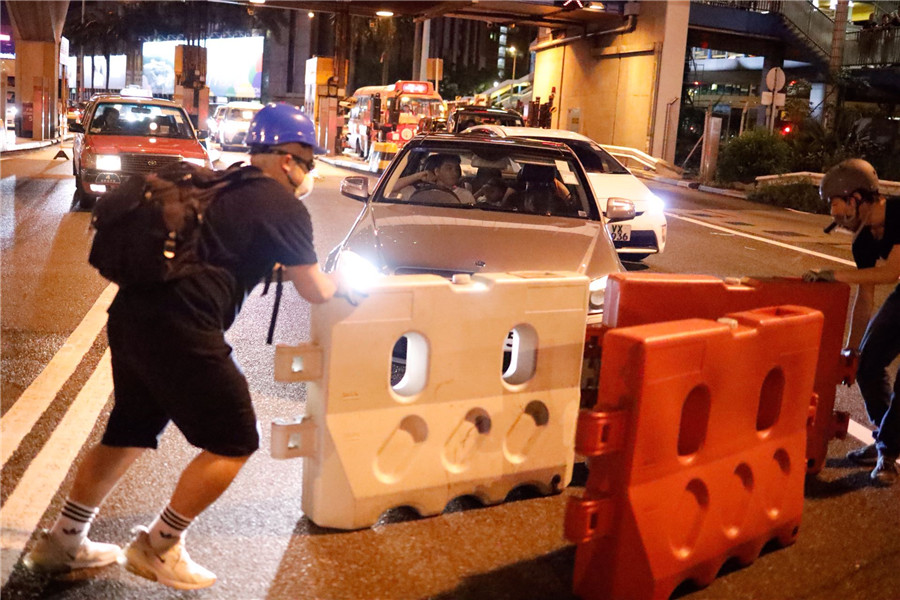 All who participated in violent and criminal activities that have recently plagued the Hong Kong Special Administrative Region will be brought to justice, including behind-the-scenes masterminds and organizers, Yang Guang, a spokesman for the Hong Kong and Macao Affairs Office of the State Council, said Tuesday.
The spokesman for the country's top Hong Kong affairs authority said in a news conference in Beijing that the nearly two-month demonstrations in Hong Kong have escalated to being extremely violent and shocking, with a total of 461 people being injured, including 139 police officers.
The increased intensity and destructiveness of the protests were evident in the weapons and methods chosen by the small number of radicals, who had used lethal weapons such as smoke and petrol bombs, bows and arrows at police, as well as committing crimes such as arson.
"These actions have severely undermined the personal and property safety of police officers and residents of Hong Kong," Yang said. "They have severely impacted Hong Kong's prosperity and stability, pushing it into a dangerous abyss."