Syrian builds life in China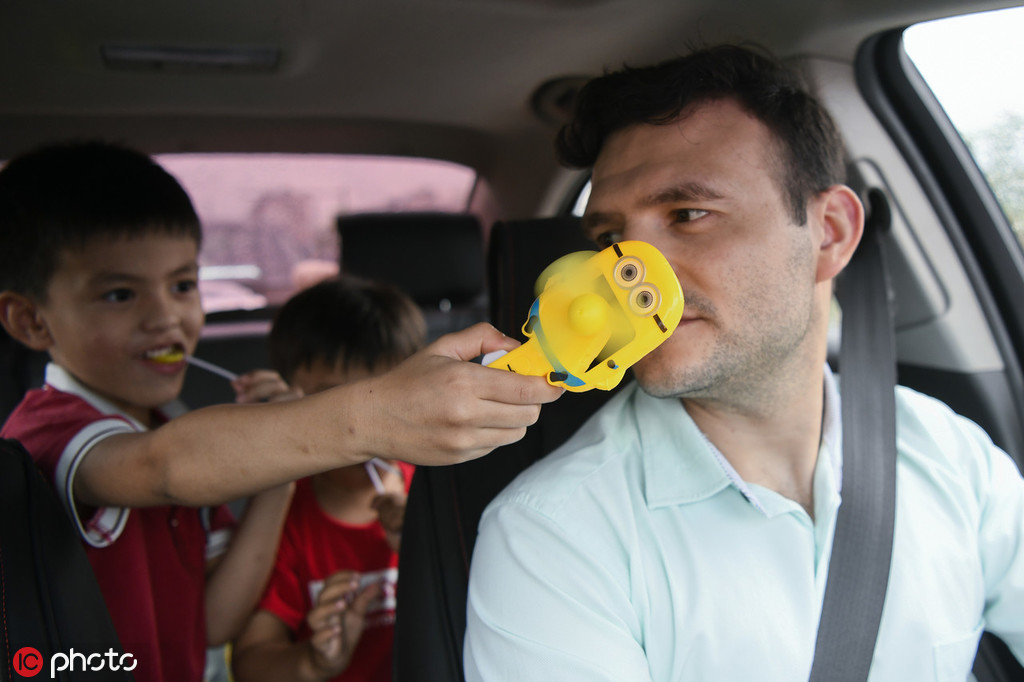 Mohamed Basel Zakour of Syria began a lifelong journey into China and Chinese culture by working with an engineering team in his home country in 2007. From that point on, he grew enamored with his visitors' country, and has added chapters to his China story ever since.
Zakour is from Aleppo, Syria's second-largest city. After graduating from university, he joined a Chinese team to build a local factory, where he was the only non-Chinese present. During that period, he also started to learn the language by himself. This was discovered and appreciated by his superior, who encouraged him to continue to pursue his career in China.
With the project finished in 2009, Zakour's Chinese teammates all returned to China. Zakour wanted to continue working with them, but no new projects were contracted by the Chinese team. Eventually, he decided to go to China himself in 2011.
He met his wife Zheng Xiaoyan in Jiaxing, East China's Zhejiang province. Though some Chinese locals made Zakour feel like a refugee — as Syria was ravaged by war — Zakour still wants people to know Syria has cities, schools, culture and history.
Traditional Syrian soap is a key aspect of the country's culture, so Zakour and his wife opened an online store to sell it in 2015. Zakour also purchased goods, including construction materials and solar panels, in Zhejiang's Yiwu and Jiaxing for Syria's rebuilding projects.
During his 7-year marriage, Zakour has never been back to Syria. He taught his two sons to greet his parents in Arabic, though they have to do so via video chat. "Our country can't always be at war," he said. "When it becomes safe, my family will go to my hometown to see my parents."