Torrential rain leaves 8 dead and 4 missing
Share - WeChat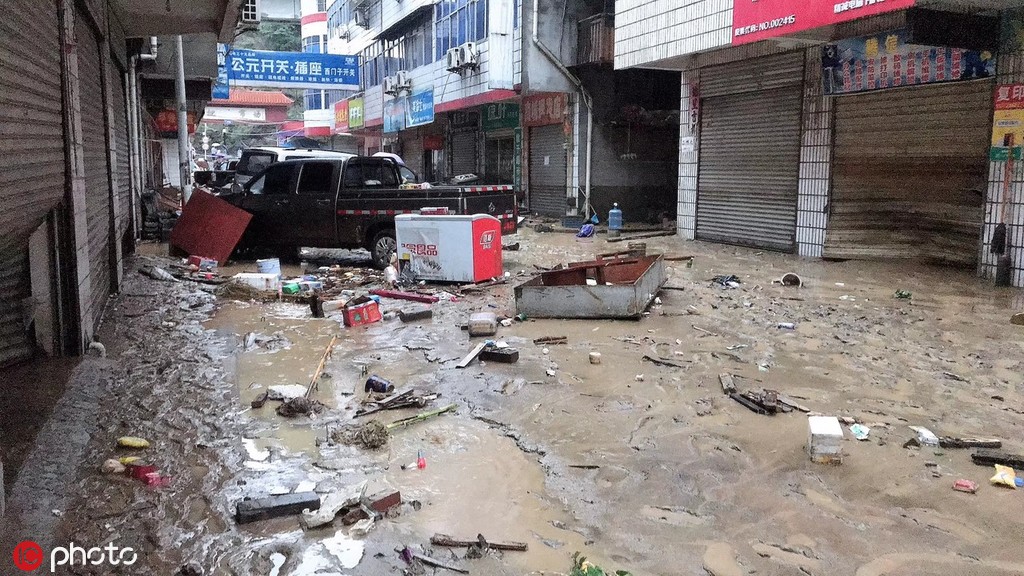 Eight people have been killed and four others remain missing amid heavy downpours and floods in Central China's Hubei province, CCTV reported.

Torrential rain hit Yunyang district in the city of Shiyan at around 4 am Tuesday, causing floods and landslide in Qinglongshan village, leaving eight dead and four missing, the CCTV reported quoting Yunyang district government.

More than 2,000 villagers have been relocated to safer locations, and rescue teams from Shiyan city and Yunyang districts have arrived to assist in search and rescue, the district government said.

The rain has also cut off roads and power in parts of the city. Traffic has been partially paralyzed and two highways have been closed for safety reasons, Xinhua News Agency said.

The local meteorological department issued a red alert, the highest in China's four-color weather alert system, for rainstorm on Tuesday, noting high risk of flash floods, geological hazards and river flooding.
Huang Rui in Beijing contributed to this story.