Clean energy buses launched for horticulture expo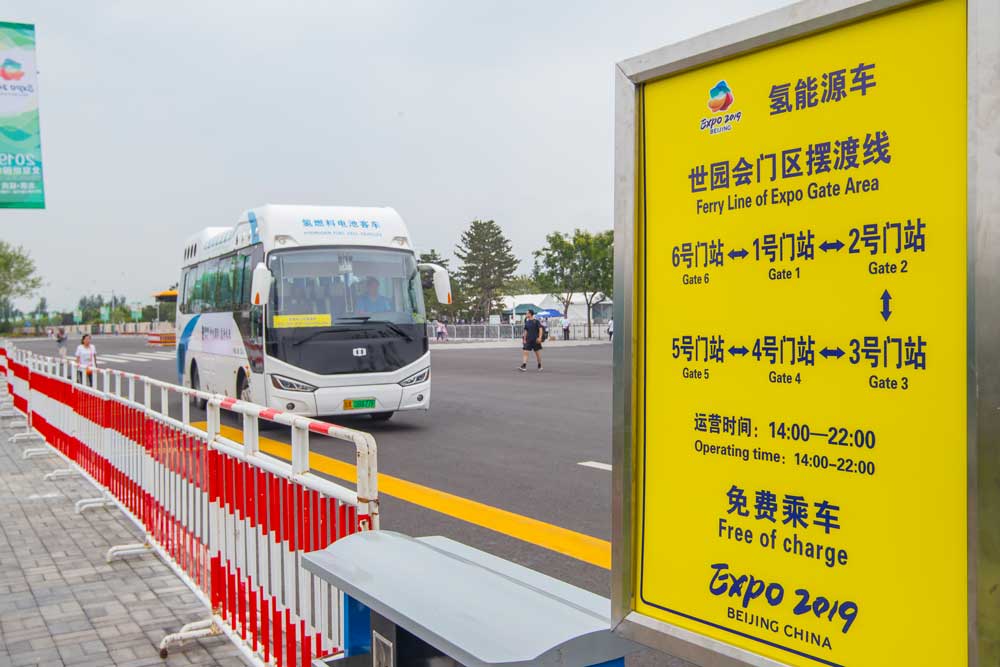 Organizers at the International Horticultural Exhibition recently launched convenient transport measures with renewable energy to better serve visitors touring the ongoing exhibition.
Two hydrogen fuel cell buses had been put into use to convey tourists to the expo park since the beginning of August as part of the experiment to prepare for the upcoming 2022 Winter Olympics, local authorities said.
The hydrogen fuel cell buses can run under low temperatures and last for a long time. The buses can also replenish their fuel energy in a short time with zero carbon emissions, according to Zhongguancun Science Park Yanqing Management Committee, which developed the hydrogen buses.
Some companies in Yanqing will also accelerate developing more hydrogen fuel facilities, including two hydrogen refueling stations and a supporting hydrogen plant for the upcoming Winter Games.