Mainland halts trips to Taiwan by individuals
Share - WeChat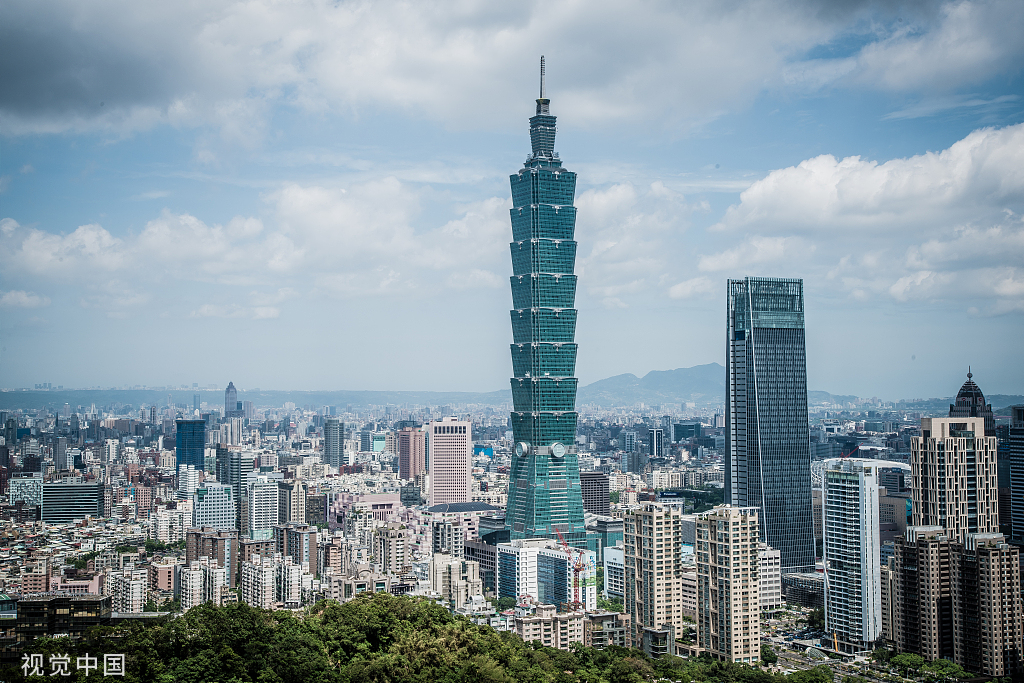 Travel to Taiwan by individuals from the Chinese mainland will be suspended starting Thursday, given the current climate of cross-Straits relations, the Ministry of Culture and Tourism announced in a news release on Wednesday.
Mainland travelers who wish to visit Taiwan must now join tour groups, travel agencies said.
Individual travel to Taiwan was first permitted on a trial basis in June 2011 for travelers from the cities of Beijing, Shanghai and Xiamen, Fujian province. This was expanded to 47 cities, including Tianjin, Chongqing and Nanjing, Jiangsu province, over the following three years.
The suspension of individual travel documents to mainland travelers will affect the already slowing tourism market in Taiwan.
Visits to Taiwan in June stood at around 930,000, up 8.87 percent year-on-year, but down 23.5 percent from May numbers, according to Taiwan's tourism bureau.
The number of mainland travelers to Taiwan fell in 2017 to about 2.7 million, from 3.5 million in 2016, according to the 2019 Green Book of China's Tourism by the Chinese Academy of Social Sciences.
Liu Di, operations officer at China Comfort Tourism Group in Beijing, said the suspension of individual travel to Taiwan will negatively impact the tourism sector.
"In the past two or three years, individual travel to Taiwan made up about 40 percent of our company's total reservations - the other 60 percent was from group tours," Liu said. "Under the new regulations, tour packages we offer to travelers will be adjusted correspondingly to better meet their needs."
An Fengshan, a spokesman for State Council's Taiwan Affairs Office, said in May that the Democratic Progressive Party has been increasing confrontation across the Taiwan Straits and harming cross-Straits relations. An added that things worsened after the DPP - which refuses to recognize the 1992 Consensus, the document that embodies the one-China principle - came to power in 2015.
Taiwan leader Tsai Ing-wen made stops in July in the United States on her way to and from the Caribbean, days after the US approved a planned arms sale to Taiwan worth an estimated $2.2 billion.
In response, Ma Xiaoguang, another spokesman for the Taiwan Affairs Office, said in early July, "Any act relying on foreign forces to stoke cross-Straits tensions will backfire and bring dire consequences."
Bao Chengke, deputy director of the Cross-Straits Communication and Regional Development Institute at East China Normal University in Shanghai, said the suspension of individual visits to Taiwan was done to protect the safety of mainland tourists, as the DPP may use mainland tourists to make trouble and stir tension.
"The suspension is timely and for healthy development of the tourism industry. To avoid getting entangled in disputes and for safety concerns, tourists can choose group tours," Bao said.