Bow-wow! Bakery makes desserts for pets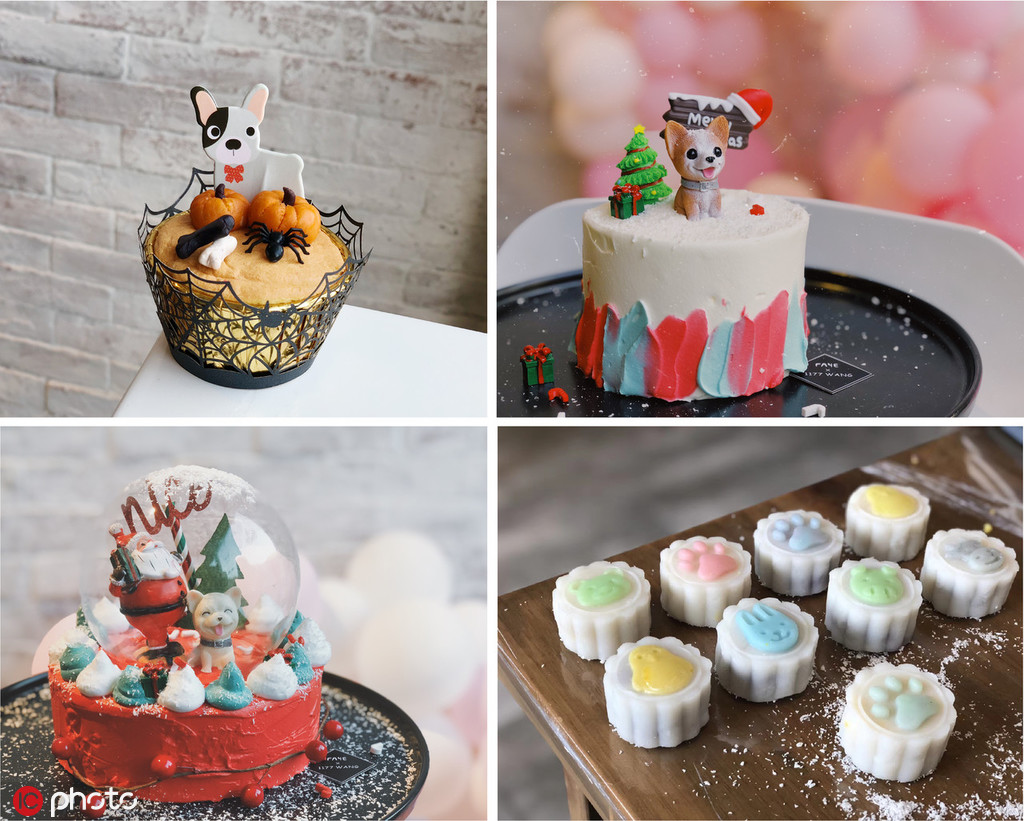 Pets can now enjoy their own cakes, cookies, donuts and pizzas, thanks to a business specializing in desserts and snacks for furry friends owned by a young woman in Shaoxing, East China's Zhejiang province.
Zhang Luning, who works as a copywriter, started her bakery business for pets as a hobby in 2017. For her, it's more important to enjoy the fun of baking rather than make money.
Some cakes and creams that people eat aren't suitable for pets because of health reasons. So Zhang collected a variety of ingredients such as eggs, goat's milk, purple sweet potatoes, chicken breast, beef, salmon and cauliflower, to make for her pet dogs some special treats, which eventually became the prototypes for her baking business.
Now Zhang has expanded her baking business both online and offline, and she also provides cute accessories such as pet bibs and vests. Zhang even makes holiday-themed cakes for pets to mark special days such as Christmas and the Mid-Autumn Festival.