Critics of Xinjiang policies politically motivated
Share - WeChat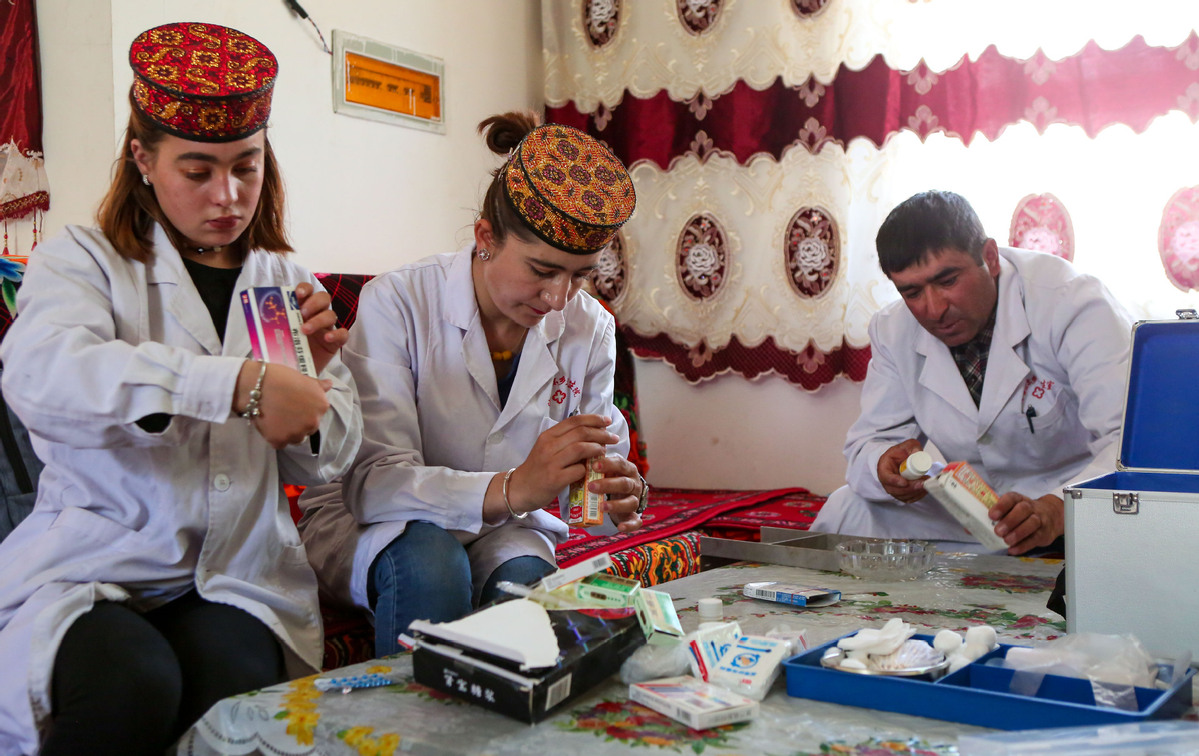 The UN ambassadors of 22 Western countries recently sent a joint letter to the United Nations Human Rights Council criticizing the measures that have been taken to counter terrorism and extremism in the Xinjiang Uygur autonomous region, which they claim infringe upon the human rights of Uygurs.
A few days later, the ambassadors of 50 other countries sent a joint letter to the UN praising the measures for protecting the human rights of people in the region. They also opposed the West's politicizing of human rights, and urged Western countries to stop their unwarranted censuring of China.
Some critics of China have long used human rights as a means to criticize it. They have become good at politicizing human rights and instigating ideological antagonism. They feel no shame for the humanitarian disasters they have caused as a result, or their own poor human rights records.
The supporters of China are countries from Asia, Africa, South America as well as Europe, and many of them are members of the Organisation of Islamic Cooperation. It means China's progress in protecting its citizens' human rights has won wide recognition and the support of a majority of the international community.
China has lifted nearly 800 million people out of poverty in about 40 years, and has built the world's largest education, medical care and social security systems.
In the UN Human Rights Council review of China's human rights report in March, more than 120 countries acknowledged China's economic and social development achievements and the effectiveness of its human rights protection measures.
There is no single development path, and all countries have the right to explore their own path of development and their own human rights protection model.
Xinjiang is China's internal affair, and it concerns China's sovereignty, national security and territorial integrity. The problems in Xinjiang are not ethnic or religious issues, but issues of terrorism and violent crimes. The Chinese government has taken measures according to the law to respond to these challenges to ensure social stability and the fundamental interests of local people.
The measures China has taken in Xinjiang are to not only fight against terrorism, extremism and separatism, but also prevent more people from being brainwashed by harmful ideology that is often packaged in religion and nationalism.
These measures have reversed Xinjiang's security situation within a few years. Over the past nearly three years, Xinjiang has not witnessed any violence incidents, which is a significant achievement for a region that is three times as large as France with a population of about 24 million comprising 47 ethnic groups and many different religions.
Xinjiang was once at a crossroad where it threatened to become another hotbed and exporter of terrorism. China has turned it to a region of stability and prosperity.
Beijing has invited foreign envoys, ambassadors, international organization officials and reporters to visit Xinjiang many times. Almost all of the people who have seen Xinjiang, including the vocational education training centers, for themselves have said that it is different from the Western media's reports.
The duplicity and hypocrisy of some Western countries are evident in their one-sided and baseless criticism of the anti-radicalism measures employed in Xinjiang. It seems only after Beijing gives a green light to the spread of terrorism, extremism and separatism will these Western countries pocket their accusing fingers.
The author is an observer of international affairs.
Most Viewed in 24 Hours
China Views