'Thailand Day' observed at Beijing horticultural expo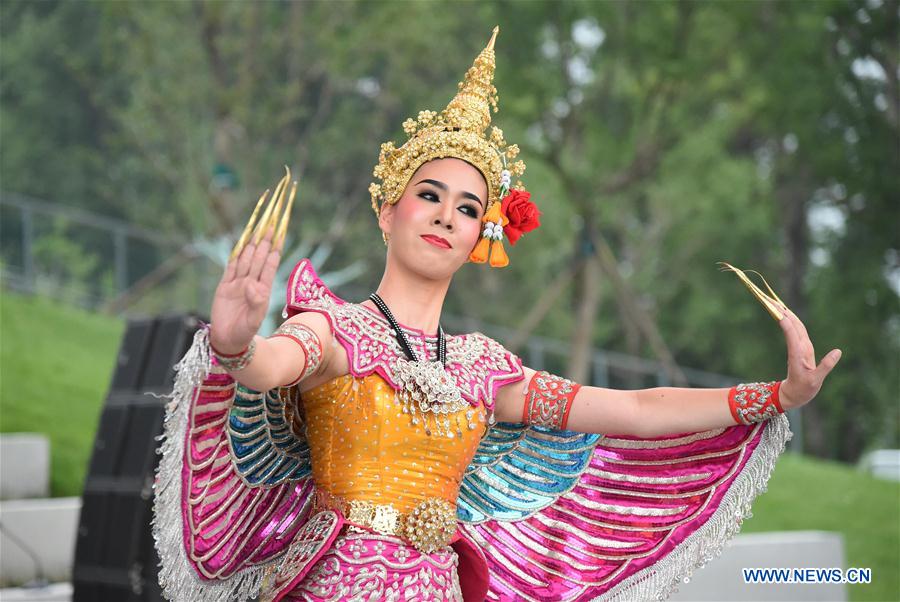 BEIJING - Thailand Day, showcasing Thailand's history, culture and art, was observed Sunday at the ongoing International Horticultural Exhibition in Beijing.
Exhibitions and shows were held in the Thai House and Garden pavilion to display Thailand's history, classical dance, and arts of paper umbrella painting and fruit carving. Visitors could also experience Thai massage and cuisine.
Piriya Khempon, ambassador of Thailand to China, said that the "Thailand Day" was an important opportunity to showcase the country's rich heritage, agricultural products, attractive travel destinations, as well as authentic arts and culture to the international community.
"Thailand will continue our close cooperation with China in promoting sustainable development and building our planet into a beautiful homeland for all," he said.
Thailand successfully hosted the International Horticultural Exhibition in Chiang Mai in 2006, presenting over 2,200 species and 2.5 million pieces of tropical plants and flowers, according to Chen Zhou, vice chairman of the China Council for the Promotion of International Trade.
Chen said Thailand had offered great support and shared its experience with China as Beijing prepared for the expo.
The Beijing horticultural expo, themed "Live Green, Live Better," is open until Oct 7 and features a vast collection of flowers, fruit trees, Chinese herbal medicines and plant landscaping techniques, as well as ideas for green development.