China renews orange alert for high temperatures
Share - WeChat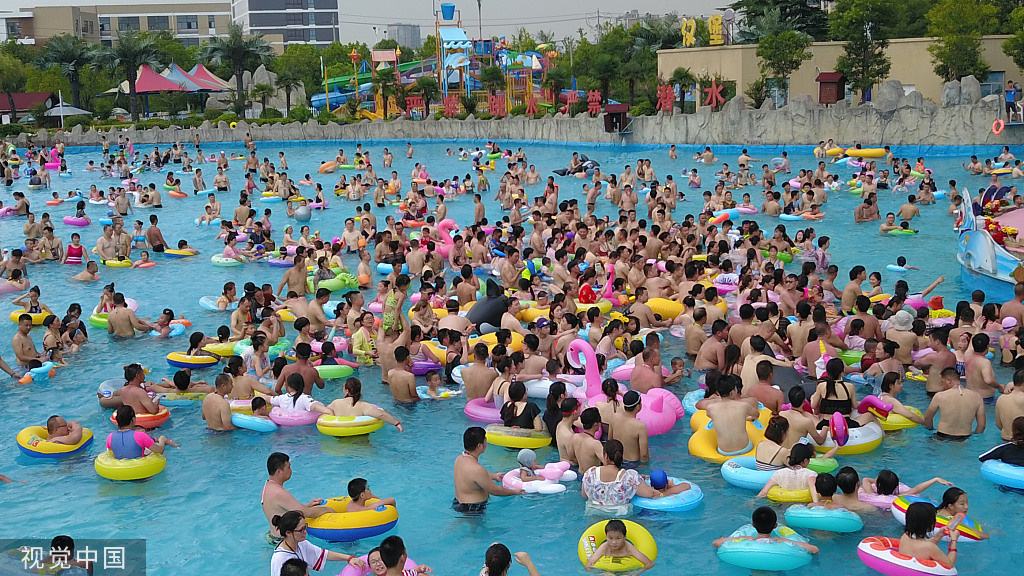 BEIJING - The National Meteorological Center (NMC) on Sunday renewed an orange alert for high temperatures for vast portions of China.
Several regions across the country will see temperatures rise to 35 degrees Celsius in the daytime on Sunday, the national observatory said.
Temperatures in some parts of Hubei province and Chongqing Municipality may exceed 40 degrees Celsius, according to the NMC.
The observatory warned electricity departments to strengthen monitoring of electrical wires and transformers to prevent fires caused by heavy power loads.
China has a four-tier color-coded weather warning system, with red representing the most severe, followed by orange, yellow and blue.