Handmade birdcages stand the test of time
Share - WeChat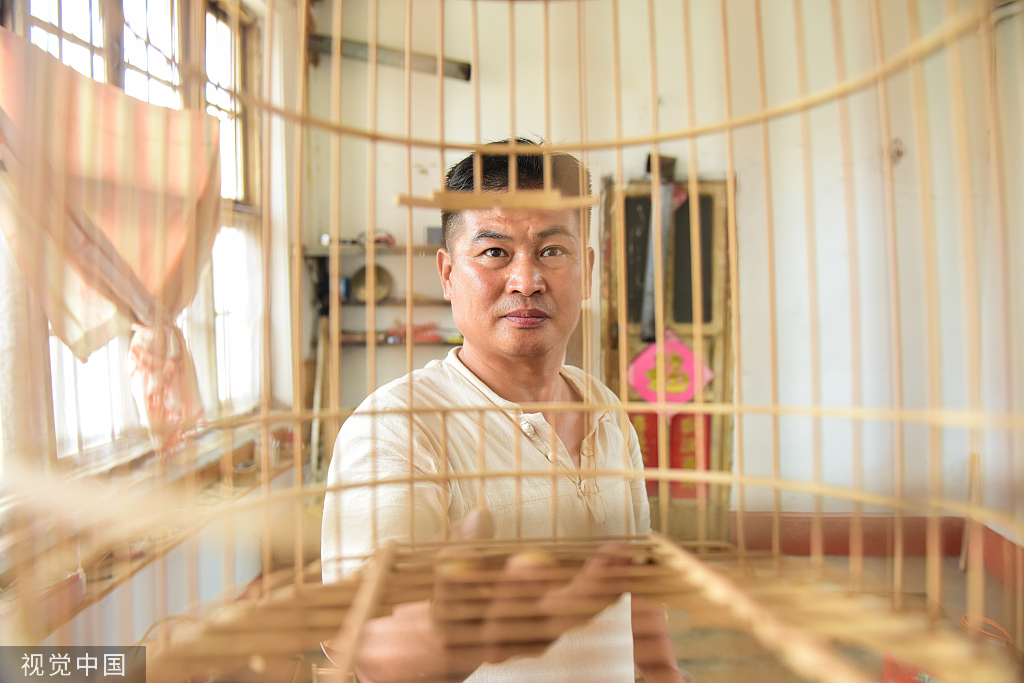 Da'ou village has a history of more than 500 years in the art of handmade birdcages. Located in East China's Shandong province, there are around 460 households in the village, among which more than 300 work in the industry.
Wu Jinchang, 49, is a birdcage craftsman. Wu began making birdcages when he was 15 years old. Over the past 30 years, Wu has made nearly 30,000 birdcages.
With the development of the birdcage processing industry, more products are now made by machine rather than hand. But in order to make birdcages with high practical quality and cultural and artistic value, people should opt for the handmade cages, Wu said, adding they not only have a beautiful appearance, but they can also stand the test of time.
In 2015, Da'ou village became one of the popular Taobao villages for the first time, according to a report released by Ali Research Institute. In 2016, the birdcage processing industry accounted for more than 70 percent of the total income of villagers.