New white paper sets stance on Taiwan in clear focus
Share - WeChat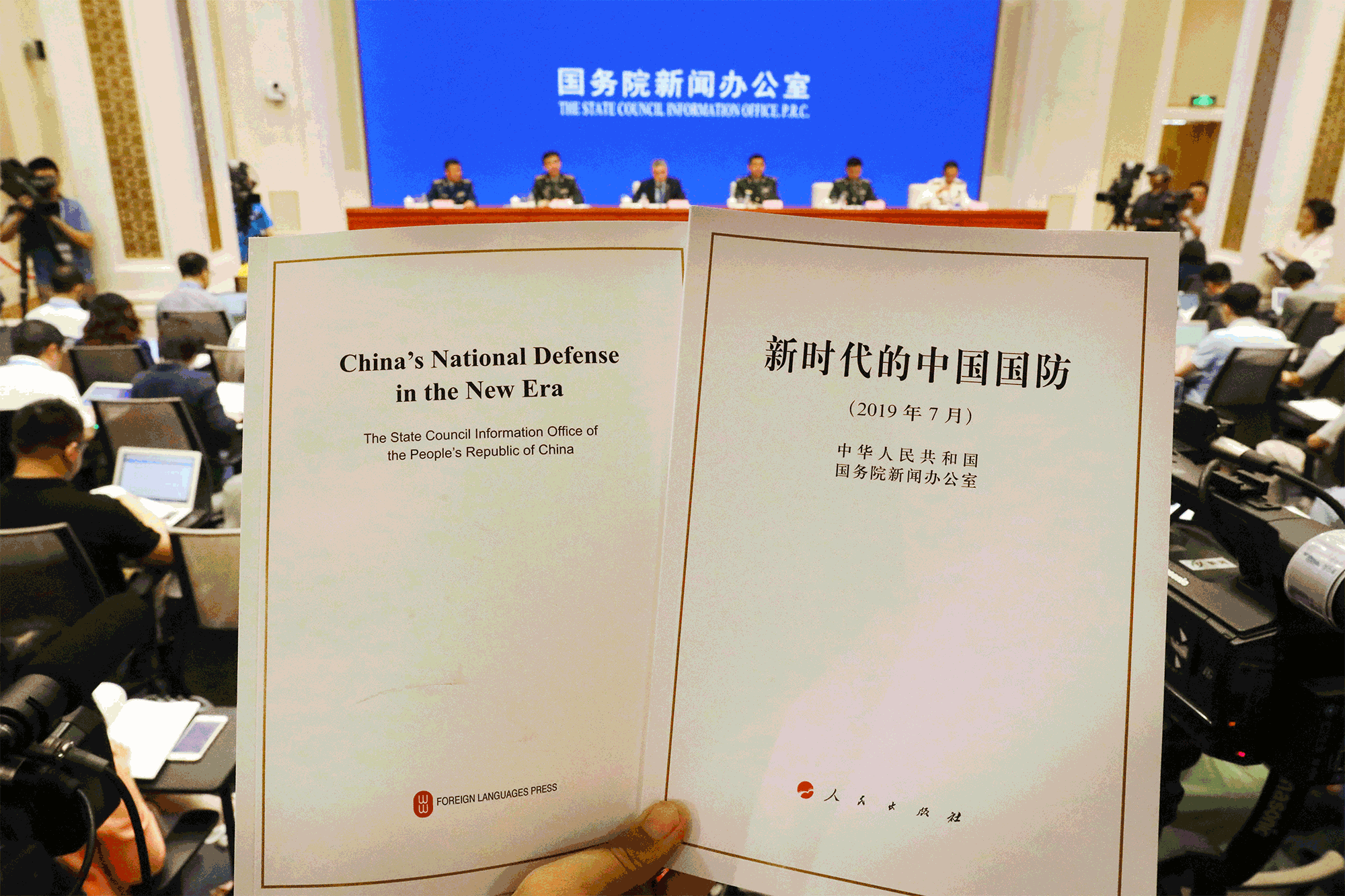 The Chinese army will "not hesitate to fight" if someone "dares to try to separate Taiwan from China", the Ministry of National Defense said on Wednesday.
In a white paper released on Wednesday, China listed "opposing and containing 'Taiwan independence'" as one of the top national defense priorities and said it "makes no promise to renounce the use of force".
Senior Colonel Wu Qian, the ministry's spokesman, said at a news conference that the white paper conveys a clear message-"Taiwan independence" attempts will reach a dead end.
The white paper mentioned Taiwan many times and showed that the Taiwan question is extremely important and vital to China's core interests, Wu said.
"If anyone dares to try to separate Taiwan from China, the Chinese military will certainly not hesitate to fight to resolutely defend our country's sovereignty and territorial integrity," he said.
"We believe we are brothers connected by flesh and blood, and blood is thicker than water. We will do our utmost, with absolute sincerity, to strive for a peaceful reunification," he added.
China is the only major country in the world that has yet to be fully unified, and the fight against separatism has become more acute in recent years, according to the white paper.
It called the "Taiwan independence" forces and their actions "the gravest immediate threat" to peace and stability across the Taiwan Straits and "the biggest barrier" to realizing the country's peaceful reunification.
The white paper said the country is facing more challenges in its anti-separatism fight. Taiwan authorities, led by the Democratic Progressive Party, stubbornly stick to their notions of "Taiwan independence" and refuse to recognize the 1992 Consensus, which embodies the one-China principle.
Wu said it is obvious to all that the DPP has gone farther down the path of separatism by stepping up efforts to sever connections with the mainland in favor of gradual independence while at the same time courting foreign support to build themselves up externally.
The white paper reiterated that China adheres to the principles of "peaceful reunification" and "one country, two systems" and said it is in the fundamental interests of the Chinese nation to solve the Taiwan question and achieve complete reunification of the country-all of which are essential to realizing national rejuvenation.
"China must be and will be reunited," it said, adding that the country has not only the firm resolve, but also reserves the option of taking "all necessary measures" to safeguard national sovereignty and territorial integrity, targeting not Taiwan compatriots, but the interference of external forces and the very small number of separatists and their activities.
"China will never allow the secession of any part of its territory by anyone, any organization or any political party by any means at any time. The People's Liberation Army will resolutely defeat anyone attempting to separate Taiwan from China and safeguard national unity at all costs," it said.