Tour guide makes sorting waste fun in viral Q&A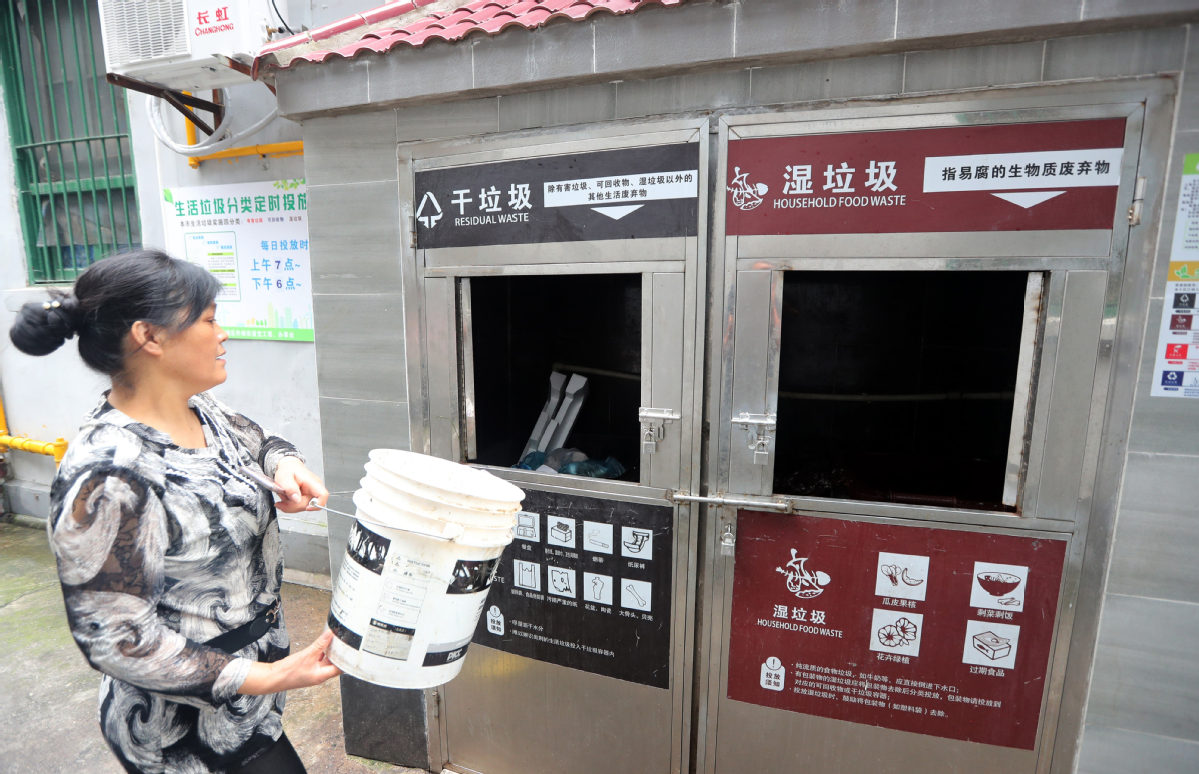 A short video on the internet recently went viral for featuring a female tour guide asking a series of amusing and catchy questions, as she taught visitors about waste sorting on a bus to Shanghai.
"However wet it is, paper tissue belongs to …?"
"Dry trash!"
"However dry it is, the shell of a melon seed belongs to …?"
"Wet trash!"
The bus in the video departed from Hangzhou, East China's Zhejiang province. Wang Yuqin, the tour guide with 10 years of work experience, decided to share her waste disposal knowledge after tourists expressed their worries about not knowing how to sort trash, which might lead to fines in Shanghai.
"It was like she was teaching a group of children," some netizens commented. "What a lovely tour guide!"
Wang is not alone. A number of tour guides and travel agencies are helping with waste sorting in their own way, since Shanghai implemented the new regulation for household trash sorting.
The coming summer holiday has given numerous visitors time off for sightseeing tours to Shanghai. However, lots of them have felt confused about how to correctly dispose garbage. Many fear fines or punishment if they make mistakes.
Hopefully, with the support of people like Wang, they'll never have such anxieties again.
The landscaping and city appearance administrative bureau of Shanghai said hotels and travel agencies in the city have come up with measures to help visitors with garbage classification.
Some hotels have prepared bins for sorting trash in public areas. If hotel guests carry food to their rooms, they can put the waste on their plates and the hotel will handle the sorting for them.
The joint efforts have yielded good results: Few visitors have carelessly disposed of garbage while in Shanghai, according to the latest reports.