Killer blaze strikes at pillar of anime industry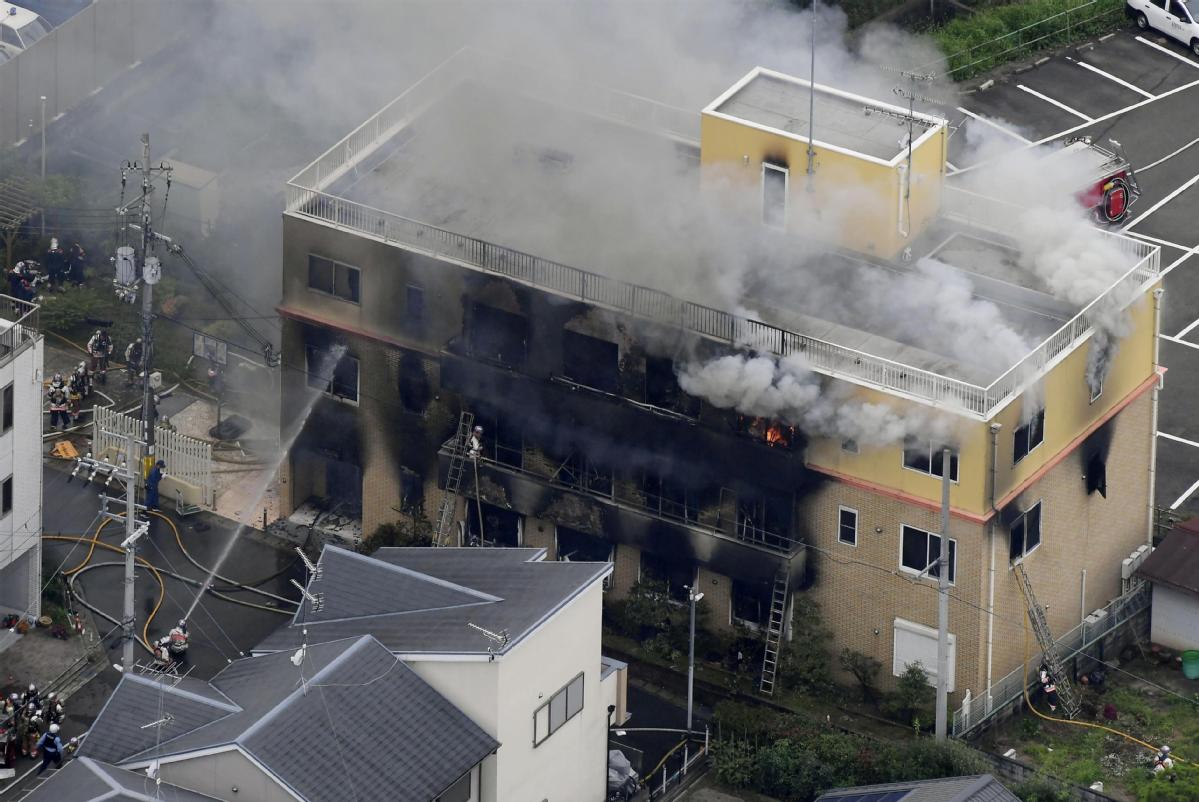 Kyoto studio known for hiring women, emphasis on full-time rather than freelance employment
It took Japanese company Kyoto Animation almost 40 years to establish itself as one of the leading production studios in the anime industry.
But within hours on Thursday, an arson attack at its Kyoto studio had killed dozens of the company's employees and destroyed much of the materials for past and current projects.
Thirty-four people died after a man stormed into the studio's main building and set it ablaze in the morning, officials said. About 35 were injured, including 10 critically.
The next day, police named 41-year-old Shinji Aoba as a suspect.
At about 10:35 am on Thursday, witnesses said they saw Aoba burst into the building, carrying 40 liters of gasoline and a bag full of hammers and knives, and set the premises on fire.
Keiyu Hada, a high school student, was walking past the studio with his mother and saw it was ablaze.
"We were about 10 meters away, but the heat was so intense on my face that it was unbearable. I saw three people outside who had come out of the building. They were on fire. Their clothes and hair were burning," the student, whose family looks after a local Buddhist temple, told The Guardian.
One employee who was inside the studio at the time of the attack later spoke to Japanese public broadcaster NHK on condition of anonymity. He said he saw smoke everywhere as soon as he heard people shouting there was a fire.
"I couldn't see anything. It was as if somebody had splashed black ink or paint all over the place. The smell was terrible. I felt that even taking one breath might kill me," the employee said.
He ran to a balcony on the second floor. "I felt a blast of hot air. I couldn't bear it anymore. I had to choose between jumping and getting hurt or letting the smoke kill me. It was a choice between life or death," he said. The employee jumped from the balcony, landing safely.
The death toll from the attack was the highest in Japan for such an incident since 2001, when a blaze in Tokyo's Kabukicho district killed 44 people.