Calls for regulation in gaming industry as children drain parents' bank accounts
Share - WeChat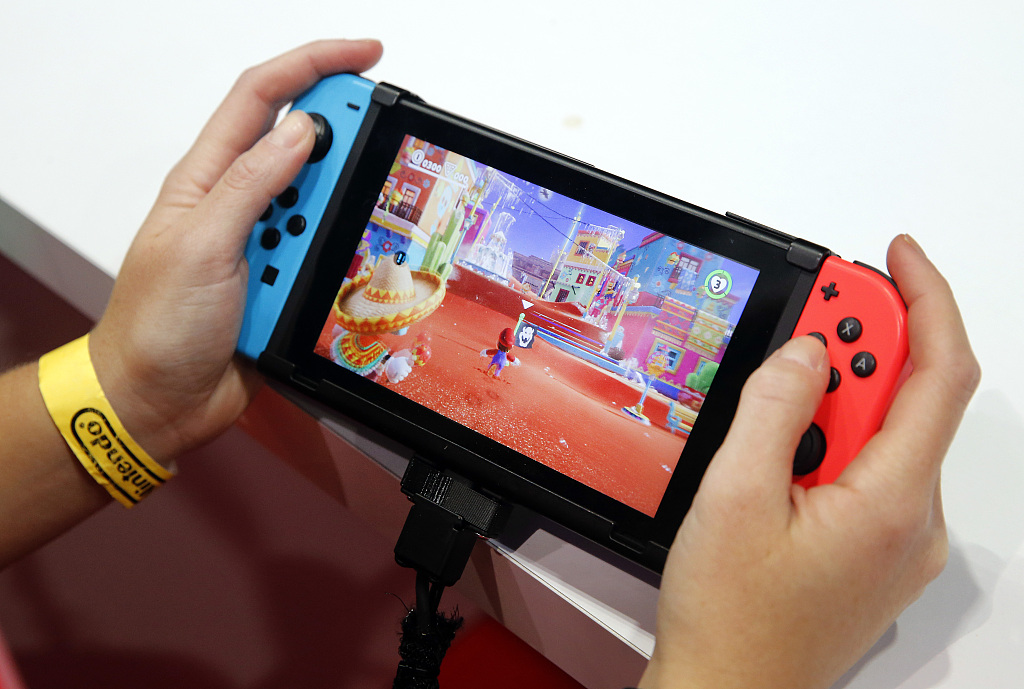 Earlier this month in the United Kingdom, a father of 3 found that his bank had mysteriously declined all of his payments. Thomas Carter's children were big fans of the game FIFA on the Nintendo Switch, an innocent looking and colorful console, no larger than a tablet phone. Unknowingly to the hapless father, his children had made purchases on the game through the console, racking up a bill of more than 550 pounds ($685) and wiping out the family's bank account. By no means a small sum of money, this amount is comparable to the average monthly price to rent a property in the UK.
The story has since spread, and shocked many parents who view the mysterious activities their children carry out on these gaming consoles with a new form of anxiety. Many video games now demand in-game purchases, designed in a manner that makes them addictively rewarding and allows producers to tap in to parents' credit card details. The concept of your own children being able to wipe out family savings infinitely faster than a burglar could physically break into your home and loot everything, is hard for parents of this generation to take in.
Yet the problem is so widespread across the world that parents such as Thomas Carter should consider themselves lucky. Susie Breare told the BBC: "My son spent 3,160 pounds in one game. He is 22 years old and has cerebral palsy, complex epilepsy, autism and learning difficulties. I have phoned and emailed (the video game company provider BlastworksLtd) several times but have had no response. It is extremely distressing that vulnerable people, such as my son, become victims of what is thought to be an educational game. I have tried tirelessly to recoup his life savings but constantly come up against a brick wall."
Such horror stories are common across the world. China too is facing an underage gaming epidemic, with many parents across Asia also at risk of unknowingly allowing their children to make in-game payments. This is easily achieved with just a few swipes of a finger as the technology lacks secure parental authentication procedures. Some steps have been taken in the right direction however. Chinese internet technology company NetEase, in partnership with Warcraft creator Blizzard, has developed a Parenting Care Platform which goes some way to monitoring video game activity. Predominantly aimed at reducing a child's screen time, itself a widespread issue in Asia, it allows caregivers to monitor in-app purchases and can ban access to certain games.
Worth $93 billion, the global video game industry dwarfs any other entertainment industry in the world, including film, television and music. The growing trend for these games is to provide them for free, relying on in-app purchases for profit. Shiny graphics and "lootboxes" entice children, though the marketing does not highlight the financial risk. A game suitable for players over the age of 3 years may allow a toddler direct access to the bank of mum and dad, often under their own noses. Even more worryingly, some politicians in the UK have raised concerns that this may encourage gambling like behavior at an early age.
It is therefore vital that both tighter government regulation and more powerful monitoring tools are offered to parents, so that children cannot be responsible for financial disasters, both for their families and potentially even their future selves.
Most Viewed in 24 Hours
China Views