Sun Yang not bothered by Max Horton's podium snub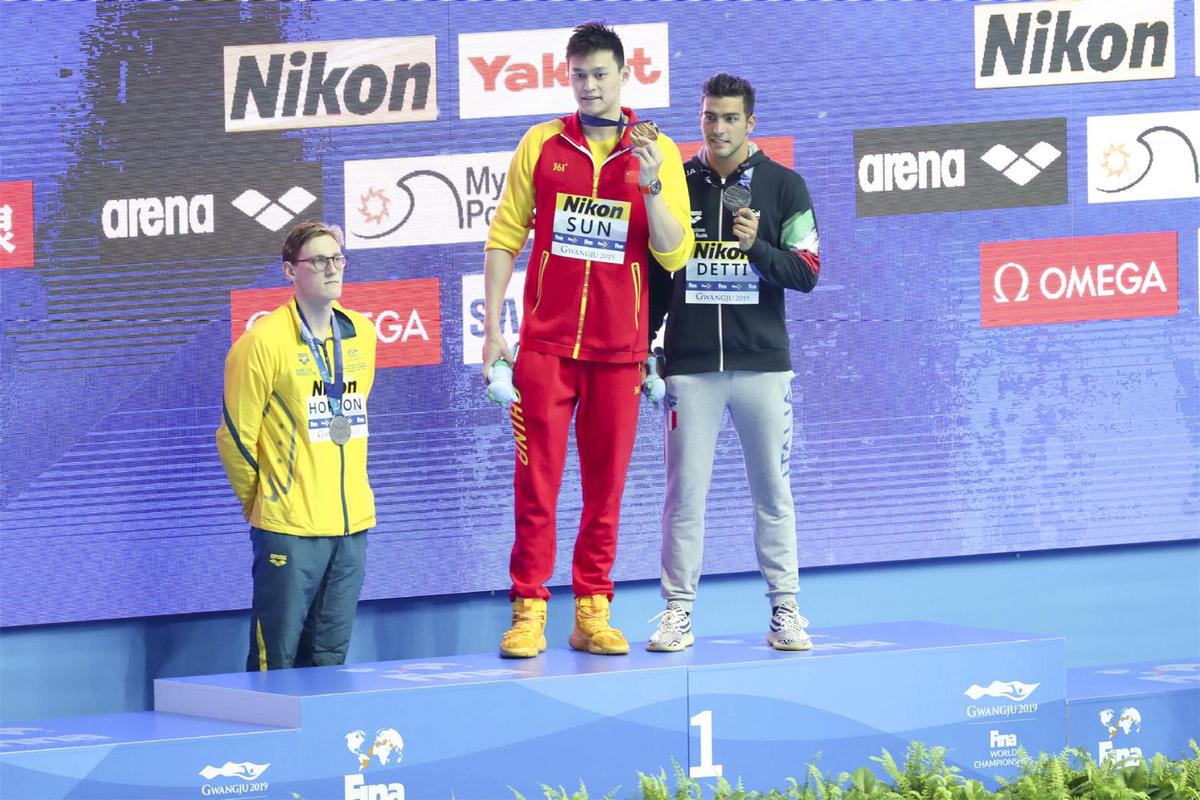 Mack Horton refused to stand on the podium next to Sun Yang after the latter won a record fourth straight 400m freestyle title at the FINA World Aquatics Championships in Gwangju, South Korea, on Sunday.
Sun led all the way to win in 3:42.44 for his fourth consecutive 400m triumph and his 10th individual gold medal at the FINA World Championships. Australia's Mack Horton took silver in 3:43.17 and Gabrile Detti of Italy finished third in 3:43.23.
Discussing Horton's refusal to stand on the podium next to him, Sun said: "Not everyone likes me. I don't care about it. It is also OK if you don't respect me personally, but during the victory ceremony, which is the most important event, we all represent our countries, you should stand on the podium, and show your respect to my country China and your country Australia and to the audience."