Symposium in Beijing marks first anniversary of Arab-China Digital Library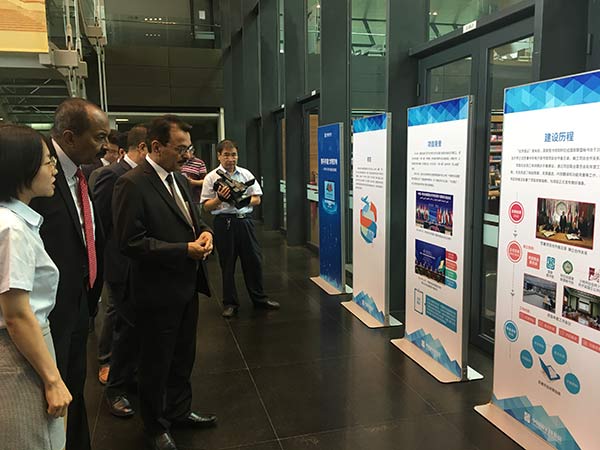 A symposium to mark the first anniversary of the Arab-China Digital Library was held at the National Library of China in Beijing on Friday.
Delegates from NLC, the King Abdul Aziz Public Library in Saudi Arabia, and the League of Arab States attended the event to explore the development of the digital platform, which was co-built by the three entities.
The Arab-China Digital Library (www.ca-dlib.org) went online on July 10, 2018 during the eighth ministerial meeting of the China-Arab States Cooperation Forum in Beijing, echoing an initiative of President Xi Jinping.
The database offers Chinese-Arabic bilingual digital content from two national libraries' collections ranging from literature, ancient classics, history, and folk art, to Chinese studies being published in Arab countries. Chinese audio-visual material and public lectures, which were organized by NLC, have also been translated into Arabic and are included in the database.
According to the symposium's organizers, the platform is aimed to cover more libraries within the League of Arab States and its content is to be expanded to more fields of humanities in the future.
An exhibition introducing the platform also opened at the NLC on Friday.