World's 2nd case of cancer surgery at Guangzhou hospital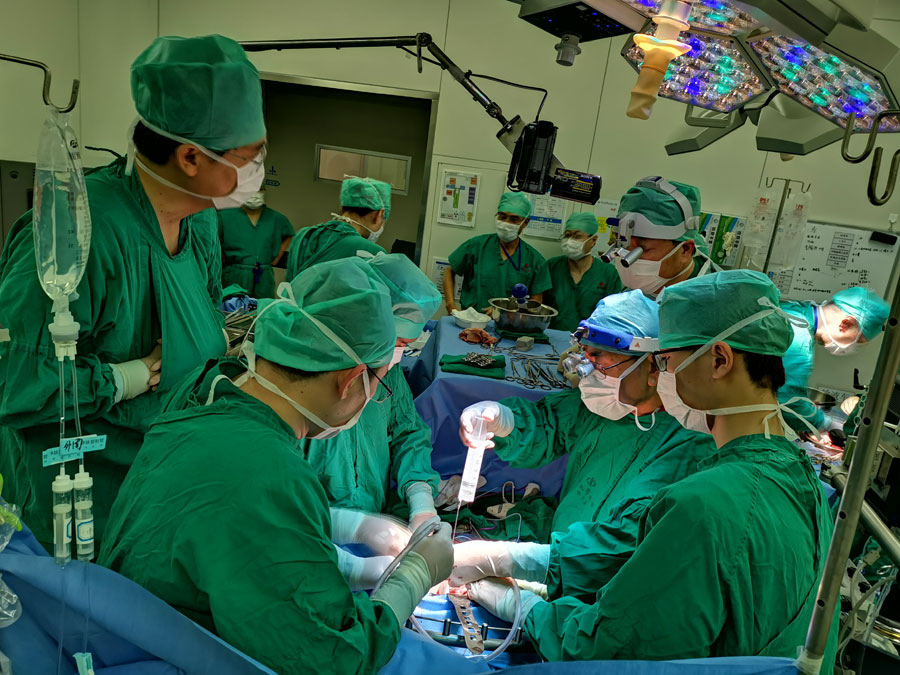 A hospital in Guangzhou, South China's Guangdong province, successfully used a vascular graft and auto liver transplantation to treat leiomyosarcoma in the inferior vena cava, which marks the world's second case of this complex surgical procedure for a rare type of cancer.
The nine-hour surgery was done on a 52-year-old man diagnosed with leiomyosarcoma in the inferior vena cava, with the tumor ranging from the entrance of the renal vein to the entrance of the right atrium.
Twenty top doctors from 10 departments of the First Affiliated Hospital of Sun Yat-sen University participated in the treatment, which was highly complicated, said He Xiaoshun, vice-president of the hospital at a press briefing on Friday.
This surgery was done for the first time in Italy in 2015.
The hospital discharged the man on Friday, 21 days after the successful surgery.