Uygur ethnic group formed through long process of migration and integration: white paper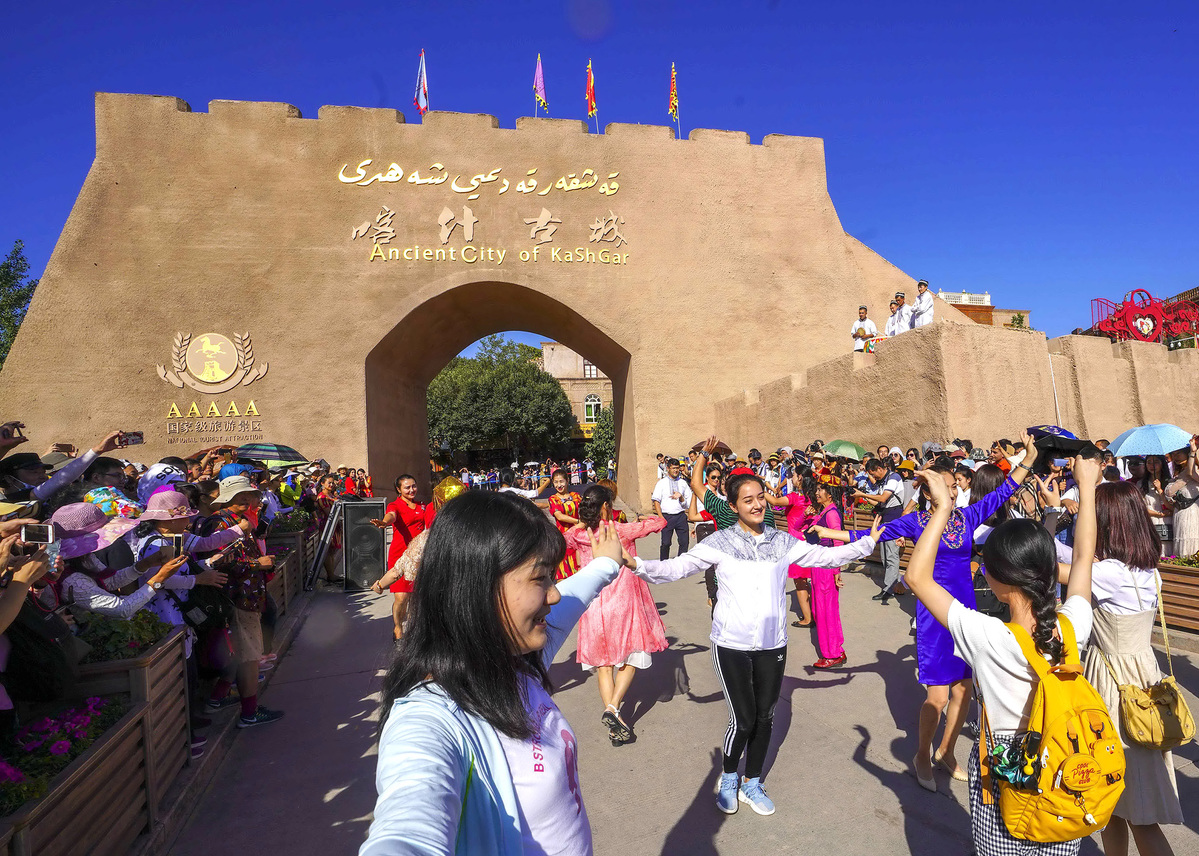 BEIJING, July 21 — The Uygur ethnic group in Northwest China's Xinjiang Uygur autonomous region has been formed through a long process of migration and integration, and many different names were used in historical records to refer to this group of people, a white paper said Sunday.
"Historical Matters Concerning Xinjiang," released by the State Council Information Office, said the main ancestors of the Uygurs were the Ouigour people who lived on the Mongolian Plateau during the Sui (581-618) and Tang dynasties (618-907).
Historically, to resist oppression and slavery by the Turks, the Ouigour people united with some of the Tiele tribes to form the Ouigour tribal alliance. In 788, the then Ouigour ruler wrote to the Tang emperor, requesting to have their name changed to "Uighur."
In the Yuan (1206-1368) and Ming dynasties (1368-1644), the various ethnic groups in Xinjiang further merged. In 1934, Xinjiang issued a government order, stipulating that "Uygur" would be the standard name for the ethnic group, the white paper said.
The Uygurs are not descendants of the Turks, it said.
Since the modern times, some Pan-Turkism advocates with ulterior motives have described all peoples of the Turkic language family as "the Turks." But the white paper said a language family and an ethnic group are two essentially different concepts.
"In China, ethnic groups speaking Turkic languages include the Uygurs, Kazaks, Kirgiz, Uzbeks, Tatars, Yugurs, and Salars, each with its own history and unique culture," it said. "These peoples cannot be referred to as 'Turks'."