Dalian culture festival begins with projection shows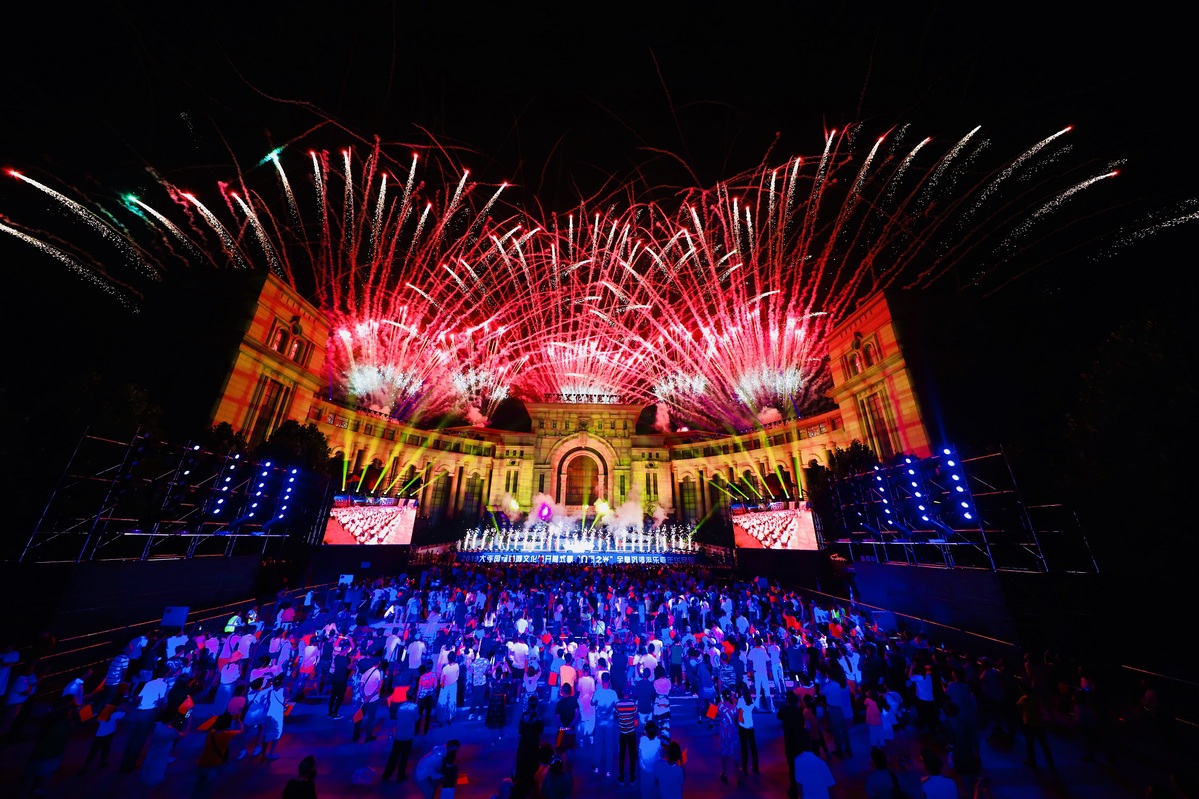 The 2019 Dalian International Beach Culture Festival began in grand style on Friday night at the Dalian Jinshitan National Tourist Resort in Liaoning province.
The opening ceremony featured a holographic immersion show as well as a multimedia projection show, projected on a holographic film and the Jinshi Culture Expo Plaza itself.
Amid projections of light and shadow, the audience wandered through a mysterious garden, the ocean and an illusory changing building, feeling the "pulse" of the mountain and sea and the unique essence of Jinshitan.
The "Golden Stone Light" Holographic Immersion Amusement Carnival began at the opening ceremony and will run at the Jinshi Culture Expo Plaza every night through October 10.
"This project is expected to promote the nighttime economy of Jinshitan," said Liu Jinhong, director of the administrative committee of the Dalian Jinshitan National Tourist Resort.
The national 5A-level resort is located in Dalian Jinpu New Area, China's 10th national-level new area.
During the two months of this year's beach culture festival a series of activities will be carried out, including the Chinese Cuisine World Championship, the International Beach Ultimate Frisbee Open, National Beach Volleyball Tournament and a national underwater "robot target grab" contest.
"With the beach culture festival and other activities, Jinshitan strives to develop a high-end cultural tourism industry and build a world-class tourism resort," Liu said.