Visitors attracted to China's 'natural oxygen bars' for recreation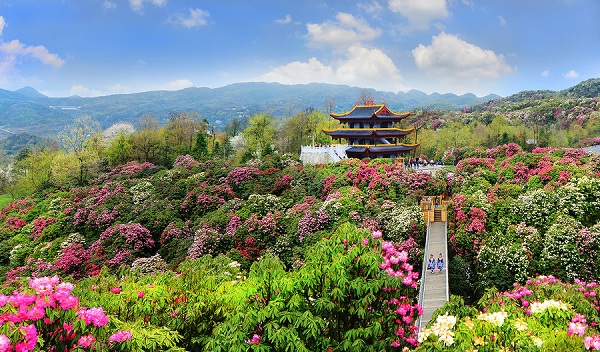 BEIJING - China's "natural oxygen bars" reported booming tourism last year as more and more people are choosing to visit places that have fresh air, thick forests and are rich in negative ions.
Trips to these regions surged over 200 percent year on year in 2018, according to a report by the China Meteorological Service Association.
The association has granted 115 regions such qualifications across the country, which is designed to promote ecological environment protection and related tourism development.
An international cycling race will be held in the northeastern Chinese city of Tieli, one "natural oxygen bar," in September, according to the association.
About 1,000 such sports contests including marathon and cycling will be organized in these regions in the next five years.