Preparing Africa for the workforce of tomorrow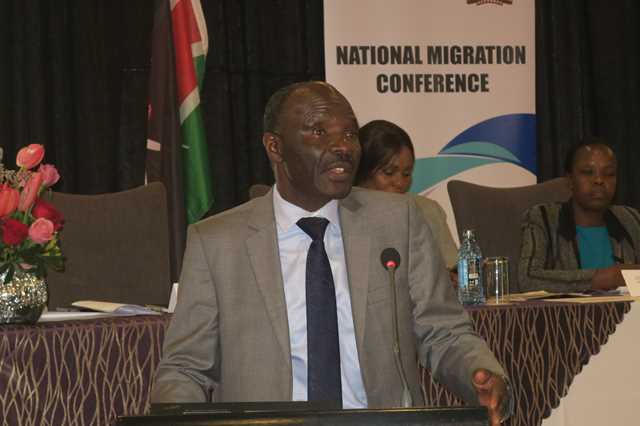 Ten students from Train Up a Child Primary School in Uganda have developed computer games specifically catered for teenagers. By interacting with the game, they hope young people will learn to stay away from making bad choices such as abusing alcohol and drugs.
"When gaming, the player needs to make good decision by prioritizing what is important in life, such as education. These are societal challenges that we are contending with now, and we have to think of innovative yet impactful solutions," said Isaac Carvallo.
The 11-year-olds exhibited their work during the 2nd Africa Blockchain Conference held at the beginning of July in the capital city of Kampala. Discussion focused on how Africa can plan for the workforce of tomorrow.
The important role of governments in shaping the education sector was emphasised as public schools fall behind their private and expensive counterparts in introducing forward-looking programs.
According to analysts, the 4th industrial revolution is a boon to the continent, and Africa is betting on the digital era to generate jobs and accelerate sustainable and inclusive economic growth.
Pundits believe that demographic dividend will drive the transformation. The United Nations projects that Africa's population will rise to 2.5 billion in 2050 and more than 4 billion in 2100. The UN also predicts that one in three people on earth will live in Africa by 2100.
"The key question is, how are we preparing our students for an increasingly uncertain world? Jobs are going to be very different and fluid. An illiterate person would be one without computer skills," said Ramathan Ggobi, a lecturer at Makerere University Business School in Uganda.
The Organization for Economic Cooperation and Development said 65 percent of current school students will be in jobs not yet invented. 85 percent of the jobs that will exist in 2030 as yet also do not exist, said Dell Technologies in a report. A further study by Oxford Economics indicates that 50 percent of current jobs will be automated by computers and robots.
"The majority of schools and school systems continue to deliver an education and curriculum which simply does not reflect the skills, literacy, and capabilities required for the world of the future," said James Magara, a researcher in Uganda.
But while schools offering international education programs have incorporated subjects such as computers and artificial intelligence coupled with high speed internet, public schools are falling behind. To cater for the lower middle class, projects have emerged.
Paul Mutebi, a graduate of Makerere University, is an IT teacher at Train Up a Child Primary School. His passion has always been teaching IT and he undertook a Harvard University online certificate course in Computer Science, which he completed in two years. He then offered to launch computer studies in primary schools.
The response was positive. Alongside having these lessons integrated into the timetable, he launched extra classes, which were strongly backed by parents.
He now teaches around 200 students aged between 6 years to 13 years. They undertake basic computing classes and programming languages. A youthful entrepreneur, he has started a company, Technology International Academy, with a friend, and plans to offer IT programs during school holidays charging $200 for three months.
He is currently talking with the government to assimilate these programs into the mainstream education sector.
"Our goal is to reach these children early and teach them how to identify and develop effective solutions for societal challenges. We want to prepare them early for future technological jobs," Mutebi said.
But policy makers and academicians need foresight to shape course development, analysts said during the Africa Blockchain Conference. More than 70 percent of graduates said that the education they received was of no use to their current jobs, said Ggobi, the lecturer from Makerere University.
To make education respond to evolving future labor market requirements, governments need to be bold and deliberate. Strong leadership is needed to walk the paths that are yet to be trodden, said the scholar from Makerere, adding that the education system needs to become agile, to easily adapt to the market: "Africa will then have a vibrant ecosystem that is ready to take challenges of tomorrow."
Education must therefore move away from fact-based cramming to building creative and interactive skills in students, said David Casey, the chief executive of NuMundo, a tech company based in the US. "These are the skills that cannot be replaced by machines."
Casey's research revealed that 58 million people will take up online offices in the future. People would not need to go to offices or have a 40-hour week. More and more work will be rendered seasonal and flexible and there would be 1 billion work nomads by 2035. "Unlike now when people find security in holding down employment for long, in future, people will change jobs frequently," he said.
This will emerge more in some parts of the world depending on access to internet.
The technology sector has already begun replacing jobs in Africa. Financial institutions have reduced banking tellers and launched digital solutions that improve customer's experiences. To manage these system, tech-smart and agile workers will be needed.
Disruption will also be felt in least-expected sectors. Lawyers must reinvent themselves especially their role in the society, said Linda Bonyo, the founder of Lawyer's Hub based in Kenya. "Many lawyers are not ready for the digital era. The Bar Exams does not prepare lawyers for the new digital era, and this means personal initiative is crucial to remain relevant."