Beijing shoe studio sets standard for excellence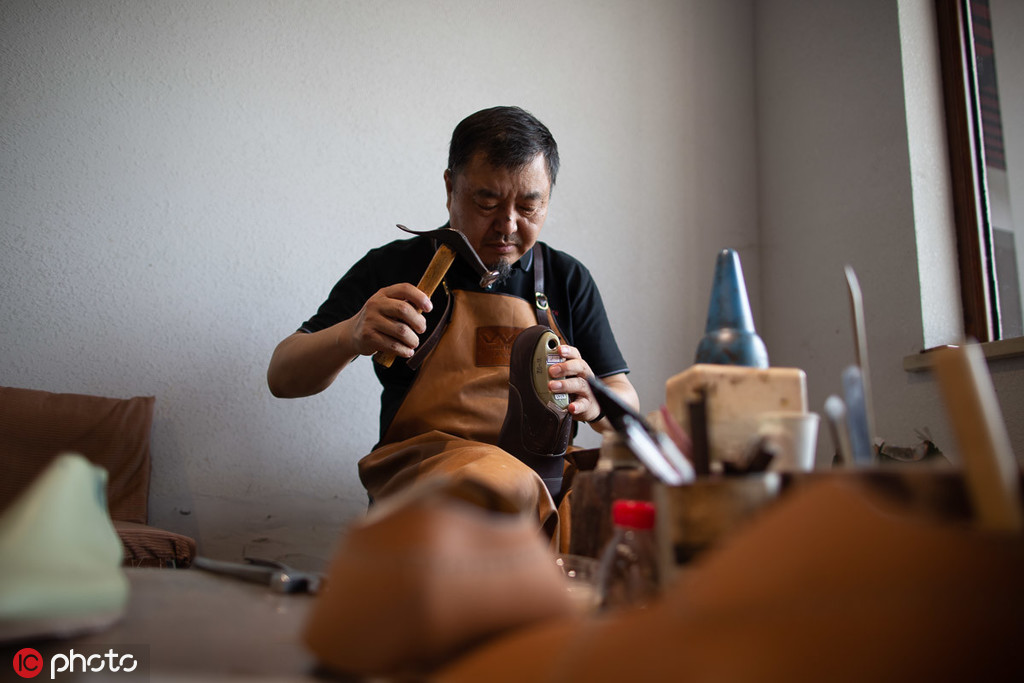 Cao Wei, who once worked in a leather shoes factory, has a business to "interpret the meaning of comfort and elegance" in Beijing.
WMBeijing1978, Cao's high end leather shoes studio, shows its craftsmanship by creating detailed and unique foot profiles with accurate recordings for thousands of customers' individual characteristics and needs.
Besides exterior aesthetic design, Cao also has extreme standards for comfort. In Cao's eyes, once you've chosen a career, you need to be your absolute best your whole life.