S. Korean man dies after setting fire to car near Japanese embassy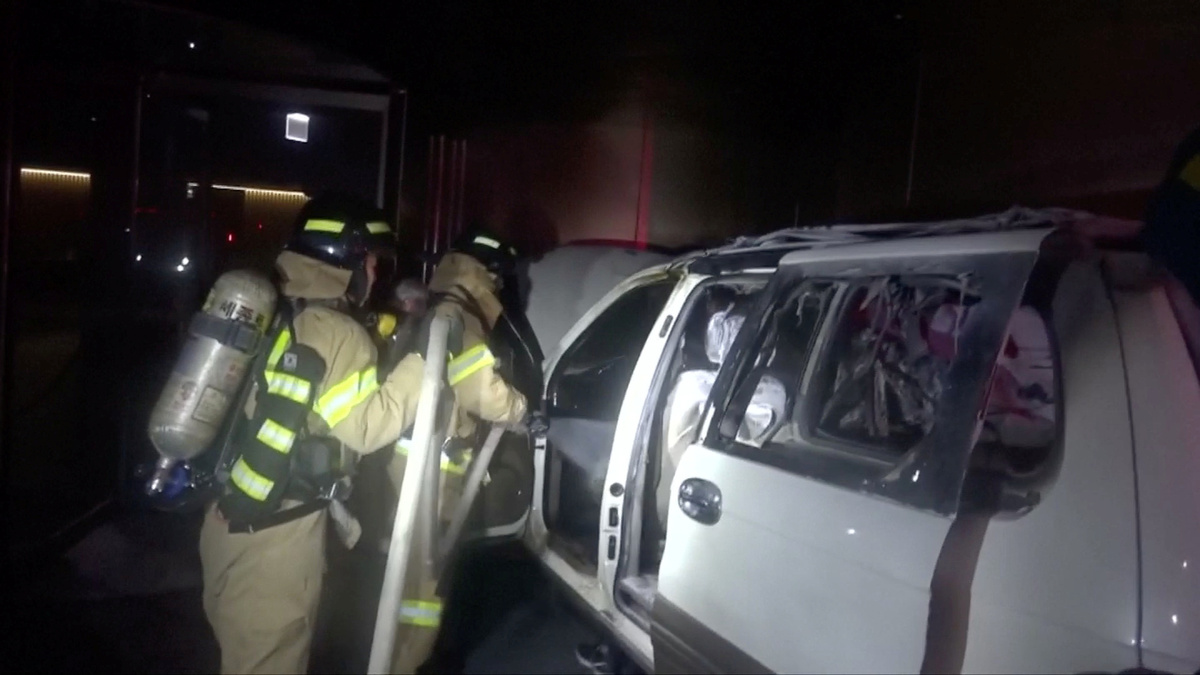 SEOUL -- A South Korean man in his late 70s died Friday after setting fire to his own car near the Japanese embassy in Seoul and suffering burns, according to local media reports.
The 78-year-old, only identified by his surname Kim, drove his van onto the sidewalk in front of the entrance to the building housing the Japanese embassy.
He set fire to the inside of the vehicle, where about 20 cans of butane gas and 40 liters of gasoline were found, at about 3:24 am local time.
The fire was extinguished some 10 minutes later, but the elderly man was rushed to a nearby hospital as he suffered burns all over his upper body.
He died of respiratory failure and burns shock later in the day at the hospital despite treatments.
The police were quoted as saying the deceased told one of his acquaintances over phone before the immolation that he would set fire "with hostility against Japan."
Kim's family told the police that Kim's father-in-law was one of the South Korean victims who were forced into hard labor without pay during the 1910-45 Japanese colonization of the Korean Peninsula.
The incident came amid the escalating trade row between South Korea and Japan, following Japan's stricter control early this month on its export to South Korea of materials vital to produce memory chips and display panels, which are the mainstay of the South Korean tech industry.
Japan's export restriction came in protest against the South Korean top court's rulings that ordered some of Japanese firms, including Nippon Steel and the Mitsubishi Heavy Industries among others, to compensate the South Korean forced labor victims.
The anti-Japan sentiment mounted here among the public as seen in the movement of "Boycott Japan" to encourage people not to go to Japan for trip nor buy Japanese products that spread across the entire South Korea.
According to the Realmeter poll, 54.6 percent said they participated in the campaign to boycott Japanese products this week, up 6.6 percentage points from the previous week.
The result was based on a poll of 503 voters conducted on Wednesday. It had plus or minus 4.4 percentage points in margin of error with a 95 percent confidence level.
Those who replied that they plan, or will continue, to join the boycott movement, was 66 percent this week, almost unchanged from a week earlier.