Prosecutor: Sentence scholar's killer to death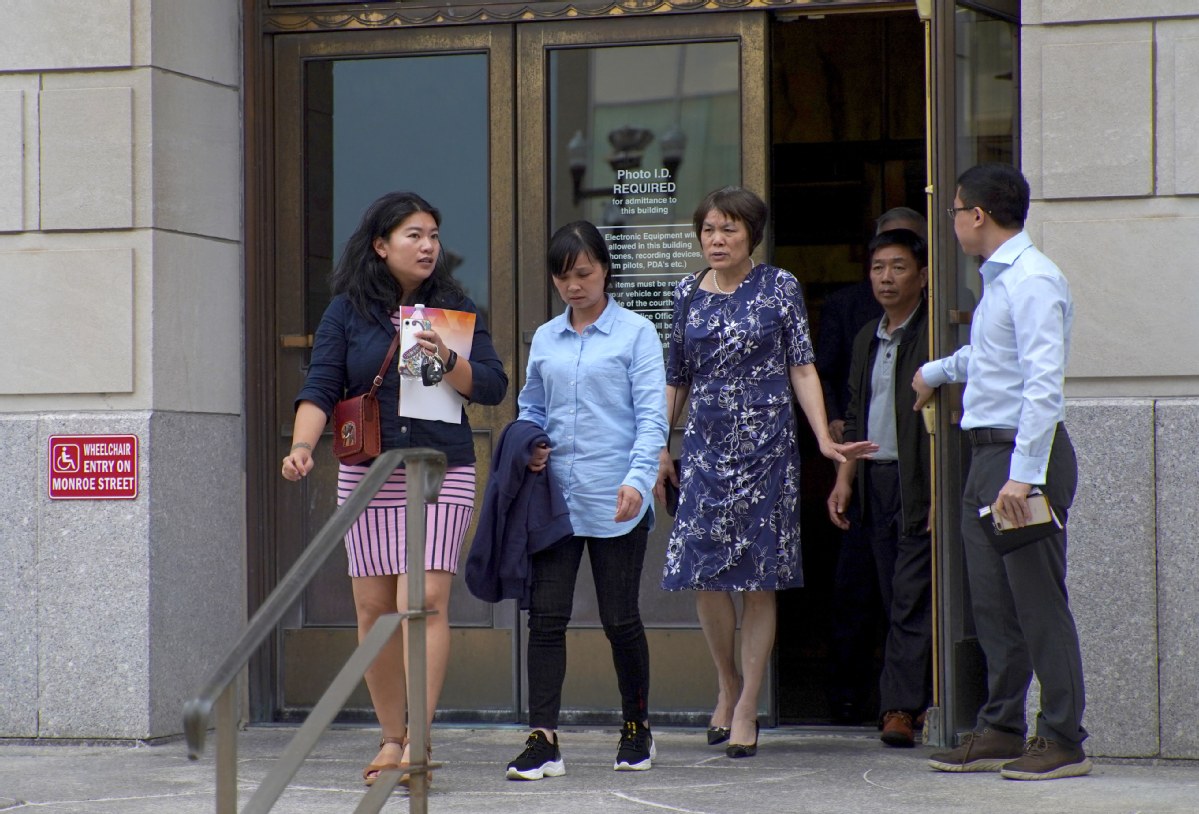 A federal jury will resume deliberations Thursday on whether Brendt Christensen should be sentenced to death or life in prison for the kidnapping and killing of Zhang Yingying, a Chinese visiting scholar at the University of Illinois.
The jury received the case around 1 pm (CDT) Wednesday but did not reach a verdict after hours of deliberations.
"The time has come. Justice must be done," said US Attorney James Nelson in his closing argument on Wednesday. "Sentence Brendt Christensen to death."
Christensen, 30, a former graduate student at the University of Illinois-Urbana-Champaign, the same school Zhang was attending, would be the first person to be sentenced to death in a federal courthouse in Illinois since 2006, if the jury reaches a unanimous verdict that he should be executed by lethal injection.
US District Court Judge James Shadid read instructions to the jury on Wednesday morning after the prosecution and defense made their closing arguments.
"The law leaves this decision exclusively to you, the jury," Shadid said. "Whichever sentence you choose, death or life imprisonment without the possibility of release, the court is required to impose that sentence."
Zhang's mother, father, boyfriend and brother were in the main courtroom Wednesday morning, but after some deliberation in the judge's chambers, her mother didn't return.
The same 12 jurors took under 90 minutes on June 24 to unanimously find Christensen guilty of all three counts against him, namely kidnapping resulting in the death of the 26-year-old Zhang, and two counts of making false statements to the FBI.
Christensen's defense lawyers admitted to the court that in June 2017, he raped Zhang and beat her to death with a bat. Christensen hasn't said what he did with the body. Investigators have not been able to find Zhang's body, despite an intensive search.
In his closing argument, federal prosecutor James Nelson argued that "justice must be done" and asked, "Is this a minimum-sentence case?"
He acknowledged the grief of Christensen's family would have if he were sentenced to death, but said the "source of that pain sits in that chair", referring to Christensen.
He described the impact on Zhang's family, as they placed great hope in her.
"That's why Yingying fought so hard. She had so much to live for," Nelson said.
"Everyone in this room felt the weight of Yingying Zhang's murder," US Attorney Eugene Miller said. "There will be only one sentence in this case — the death penalty."
Christensen's attorney, assistant federal defender Elisabeth Pollock, said in her closing argument: "I'm not going to make excuses or explain why" he committed his crime. "Brendt did that, on his own. It's inexcusable.
"If you have a soul, it pained you as much as it pained me," she said about Zhang's family's testimony. "I'm sorry," she said to the family.
But she said the full picture of Christensen's life would show that he doesn't deserve the death penalty, as he was a bright and polite young man who nonetheless failed to control his inner demons in 2016 and 2017.
She said he had no criminal record, followed rules and was a loving, caring and gentle child.
She also said his family had a history of alcohol and drug abuse and mental health issues and that Christensen suffered from migraines, depression, anxiety and alcohol and drug abuse.