Schools enroll more Mongolian students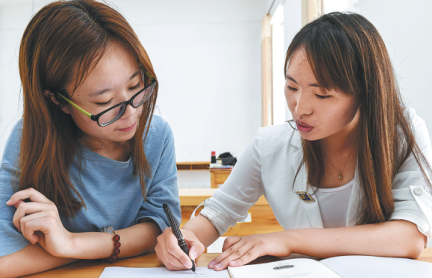 For three years, Aruungoi has been studying at a high school in Erenhot, North China's Inner Mongolia autonomous region, together with another 300 students from Mongolia - her home country.
"I could not speak any Chinese before I came here," said the 18-year-old high school student. "But now, I can communicate with the locals in Chinese quite fluently."
Moreover, she has won several awards in writing competitions that the school had organized for international students.
The No 1 High School of Erenhot, the school in which Aruungoi is studying, started its international students department in 2006. It currently has 315 students from Mongolia.
Engkzul, from Ulaanbaatar, found the school schedule a bit too hectic when she first came to Erenhot, the biggest Chinese city on the border with Mongolia.
"In Mongolia, school is pretty relaxing and there are no classes in the afternoon. But here, we need to get up at 5:40 am and have classes all day long," she said.
However, she has now gotten used to the busy routine and is determined to study traditional Chinese medicine in the future.
Besides the compulsory courses, the school has arranged painting, music, Chinese and Mongolian calligraphy classes for the Mongolian students, said Bao Xiuhua, vice-principal of the school.
In September, Aruungoi will study business administration at Beijing Foreign Studies University. "Chinese will be a very useful tool for us in the future," she said.
According to Bao, more than 80 percent of foreign students in her high school will apply for places at Chinese universities after graduation.
"The most popular majors are Chinese language and international trade," Bao said.
"They all want to contribute to the cooperation and communication between China and Mongolia with what they've learned here."
There are about 1,000 Mongolian students studying in Erenhot. According to the Ministry of Education, there were 10,158 Mongolian students in China last year.
"I have two younger sisters, and I hope they will be able to study in China too," Aruungoi said.
Xinhua