From Iraq to Yemen, drones raise US alarm over Iranian plans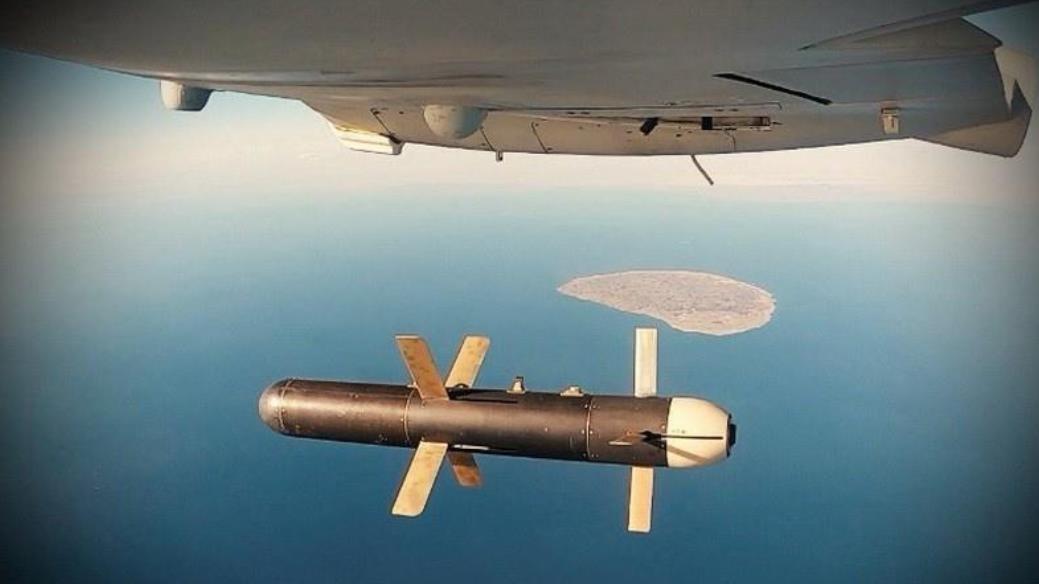 GENEVA/WASHINGTON - The increased use of drones by Iran and its allies for surveillance and attacks across the Middle East is raising alarms in Washington.
The United States believes that Iran-linked militia in Iraq have recently increased their surveillance of American troops and bases in the country by using off-the-shelf, commercially available drones, US officials say.
The disclosure comes at a time of heightened tensions with Iran and underscores the many ways in which Tehran and the forces it backs are increasingly relying on unmanned aerial vehicles (UAVs) in places like Yemen, Syria, the Strait of Hormuz and Iraq.
Beyond surveillance, Iranian drones can drop munitions and even carry out "a kamikaze flight where they load it up with explosives and fly it into something", according to a US official who spoke on condition of anonymity.
Yemen's Iranian-backed Houthis have significantly increased their UAV attacks in recent months, bombing airports and oil facilities in Saudi Arabia, a main rival of Iran.
Last month, Iran came close to war with the United States after the Islamic Republic's unprecedented shoot-down of a US drone with a surface-to-air missile, a move that nearly triggered retaliatory strikes by US President Donald Trump.
Trump withdrew from a major 2015 nuclear deal last year and reimposed sanctions to cut off Iran's oil exports and pressure the Islamic Republic to negotiate over its ballistic missile program and regional policy.
The increased use of drones by Iran or its regional allies is a strategy aimed at pushing back and defending against pressure from the United States and foes like Saudi Arabia and Israel, current and former security officials and analysts say.
Iran now flies two or three drones over Gulf waters every day, the first US official estimated, making it a core part of Tehran's effort to monitor the Strait of Hormuz, through which one fifth of the world's oil consumption flows.
The United States and Saudi Arabia have accused Iran of carrying out attacks against six oil tankers near the Strait in the past two months, a claim Tehran has denied.
The US officials, who spoke on condition of anonymity, declined to quantify the extent to which surveillance near US forces has increased in Iraq or to specify which militia were carrying it out.
"We have seen an uptick in drone activity in Iraq near our bases and facilities," the first official said. "Certainly the drones that we have seen are more of the commercial off-the-shelf variant. So they're obviously a deniable type UAV-activity in Iraq."
A second official said the recent increase in surveillance was worrying but acknowledged Iran-linked militia in Iraq had a history of keeping tabs on Americans.
Reuters has previously reported that the United States has indirectly sent warnings to Iran, saying any attack against US forces by proxy organizations in Iraq will be viewed by Washington as an attack by Iran itself.
In recent weeks, mortars and rockets have been fired at bases in Iraq where US forces are located but no American troops have been injured. US officials did not link those attacks to the increased surveillance.
Attempts to reach the Iranian ministry of foreign affairs and the Revolutionary Guards, who are most closely linked to militant groups in Iraq, for comment were unsuccessful.
Iraqi militia groups linked to Iran began using drones in 2014 and 2015 in battles to retake territory from Islamic State, according to militia members and Iraqi security officials.
These groups received training on the use of drones from members of Iran's Revolutionary Guards and Lebanon's Iranian-backed Hezbollah, two Iraqi security officials with knowledge of militia activities said.
"Key militia groups have the ability to launch aerial attacks using drones. Will they target American interests? That hasn't happened yet," said one Iraqi security official.
"They used Katyusha and mortars in very restricted attacks against American interests in Iraq to send a message rather than trying to inflict damage. Using explosive-laden drones is very possible once we have a worsening situation between Tehran and Washington."
Reuters