Trip ends with new beginning for young couple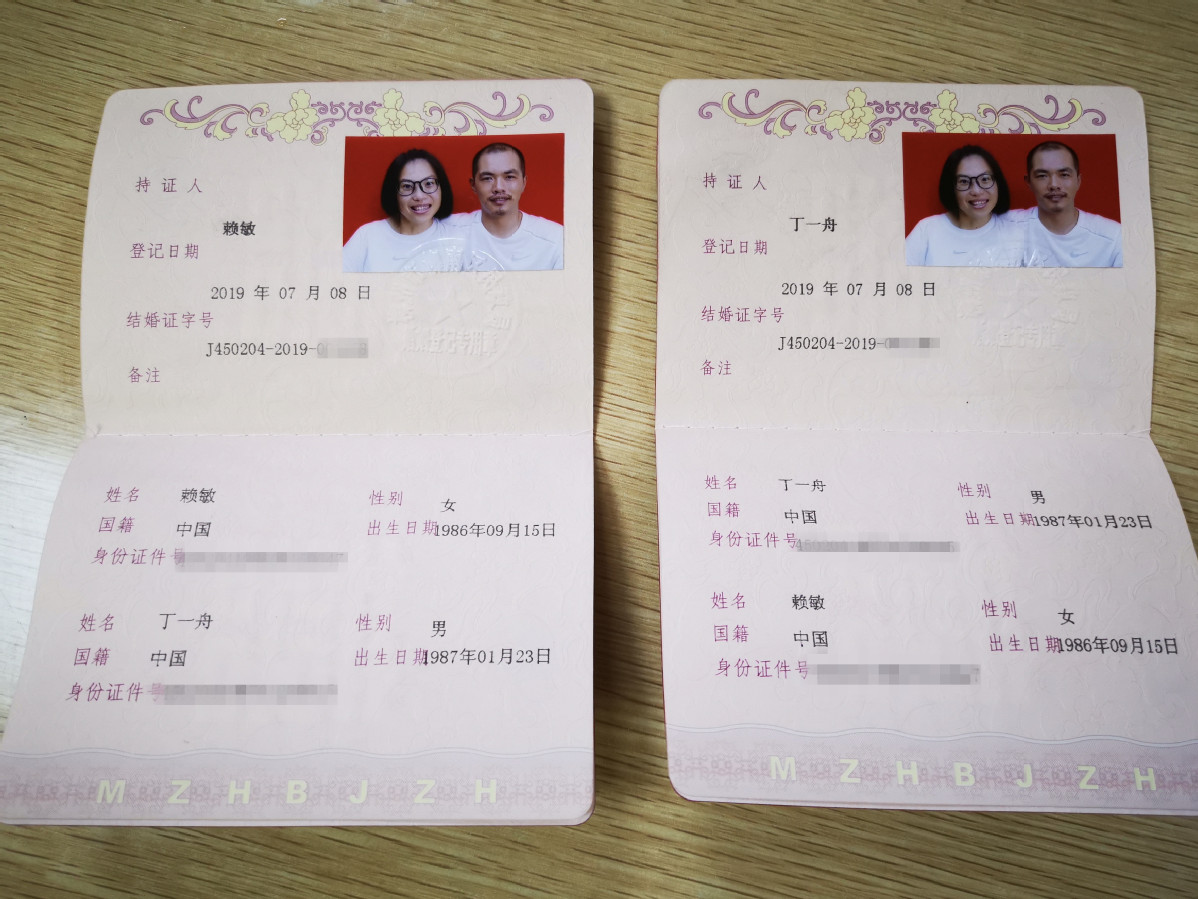 Young couple Ding Yizhou and Lai Min completed their nationwide trip on July 8, returning to their hometown in Liuzhou city of South China's Guangxi Zhuang autonomous region to get married.
Their loving story first garnered attention online when four years ago, husband Ding, made a plan to travel across the country - and the route was shaped like a heart on the map.
His new wife, Lai, was diagnosed with cerebellar ataxia at the age of 15. She is confined to a wheelchair with the genetic disease that weakens her strength and will ultimately overtake her ability to move.
But she has always dreamed of traveling across the country.
With a dog and a tricycle, the couple hit the road in 2015 and visited 94 cities across the country in the past four years.
"Now we got married and the two of us would share one destiny. In the future, we will settle down in Litang county (Sichuan province) to run a guesthouse, and one day we can continue traveling abroad," Ding said.