China unveils largest public health plan in history
Share - WeChat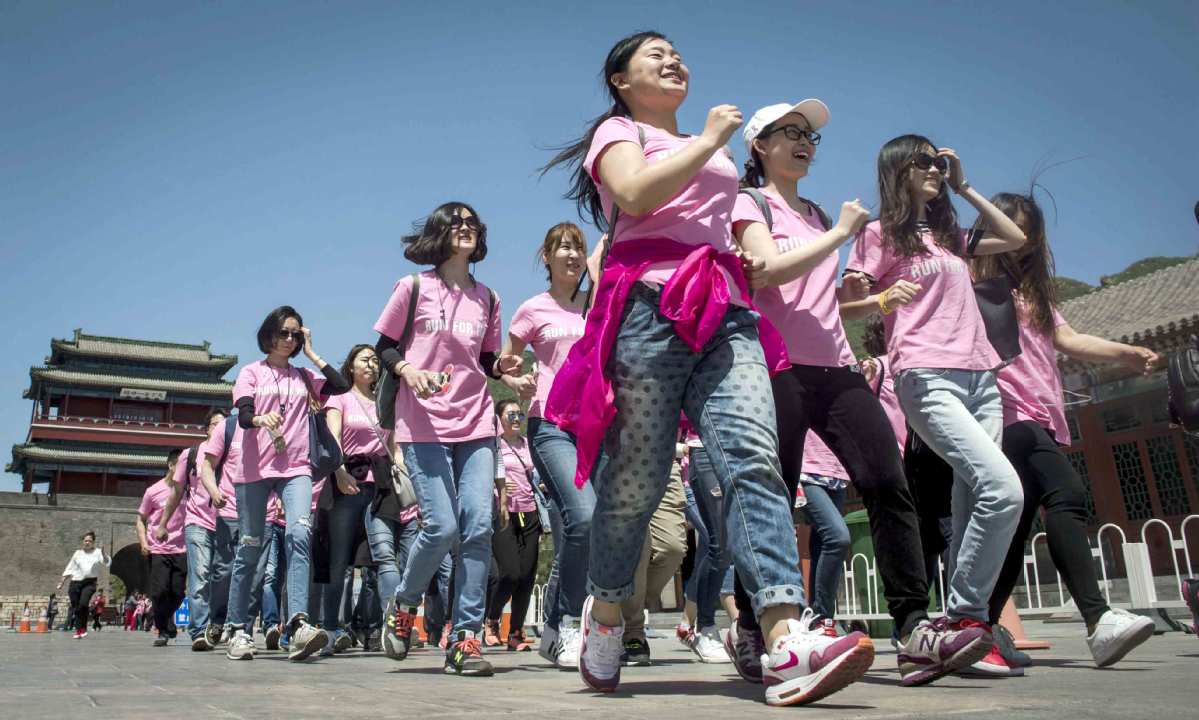 China earlier this week marked a significant milestone for public health in the country when the State Council, popularly known as China's cabinet, announced an ambitious guideline and action plan to achieve the goals of the Healthy China 2030 strategy.
Typically when patients seek help at clinics, physicians write prescriptions depending on patients' needs. This is a passive action taken in response to a specific medical condition.
When providing treatment, modern physicians generally engage with patients under legacy systems designed and implemented over a century ago. Healthcare systems across the world are now struggling to cope with increasing demands and costs.
Building on years of efforts strengthening health systems and providing universal health coverage, China has made the decision to shift its focus from treatment to prevention – to put healthy lives at the core.
China's latest national guideline, which will be in force from now to 2030, outlines 15 major health campaigns to "intervene in health-influencing factors, protect full-life-cycle health, and prevent and control major diseases."
These health-influencing factors include health literacy, diet, regular fitness work, tobacco use, mental health, and environmental health. Full-life-cycle health intervention targets women, children, adolescents, workers, primary and middle school students, and senior citizens.
Both communicable and non-communicable diseases are on China's radar, with special importance attached to cardiovascular disease, cancer, chronic respiratory disease, and diabetes management.
The Healthy China 2030 blueprint was unveiled in 2016 to achieve health targets aligned with the UN's sustainable development goals.
The latest action plan – complete with indicators, timeframes, and task allocation between government and civil society – represents the largest ever public health plan worldwide, given China's population of approximately 1.4 billion people.
The idea that health should be considered key to human development continues to evolve. China's ambitious policy for the world's largest national population therefore allows for adjustments and modifications in line with medical and scientific advances.

This year marks the 70th anniversary of the People's Republic of China. It's fitting that the action plan for achieving the Healthy China 2030 goals was launched at this point in time.
The concept of Public Health 3.0 has been promoted by American healthcare professionals as a vehicle for population-wide, community-based interventions. It's a noble paradigm for public health in the 21st century. China, the world's most populous nation and biggest developing country, learns and takes action on an unprecedented scale.
In the years from now to 2030, exciting changes are sure to take place, which are expected to generate both concrete results and innovative solutions.
The whole world will follow China as the country implements the most ambitious and complex population-wide health plan in human history.
China's work in public health will be a true public good. Let the country inspire global public health discourse between the global south and north, as well as contribute to south-south public health cooperation.
The author is a Beijing-based consultant working on international development issues, covering public health, clean energy and poverty reduction.
The opinions expressed here are those of the writer and do not represent the views of China Daily and China Daily website.
Most Viewed in 24 Hours
China Views