Spanish artists adapt multimedia project for Beijing
Share - WeChat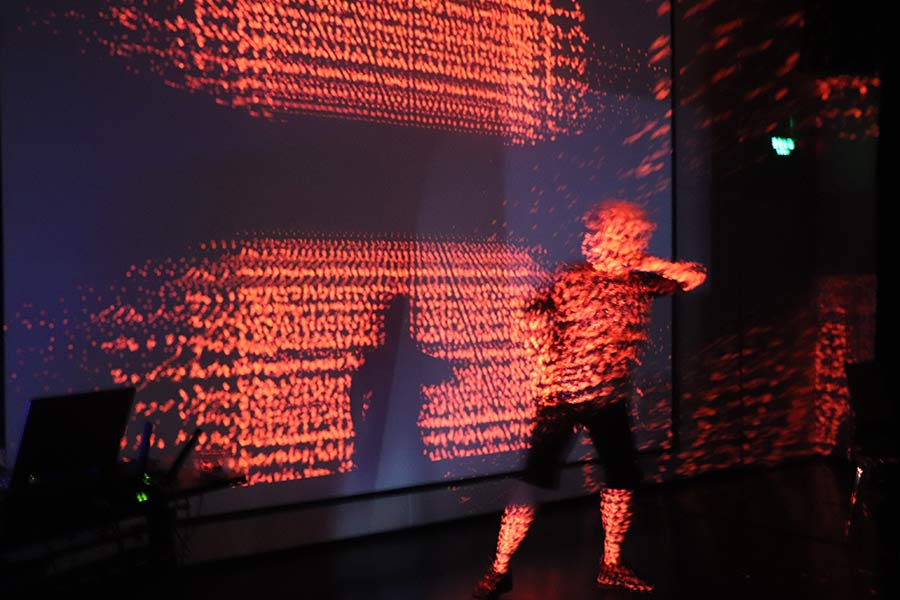 At her recent Beijing performance, Rosa Sanchez wears a light blue dress with a world map print, the continents on which are connected with flashing lights.
Along with Alain Baumann, the two Spanish artists from the Barcelona-based art studio Konic Thtr recently brought to the Cervantes Institute in Beijing their project Skyline, a site-specific multimedia performance that incorporates dance, music, art and technology.
According to Sanchez, the artistic director and co-founder of Konic Thtr, just as her world map dress implies, the project is based on the idea that everyone is interconnected in the modern world.
"We are talking about what is our relationship with the city, with the town, with nature, with the others, with technology or through technology," she says.