London skyscraper plan rejected by mayor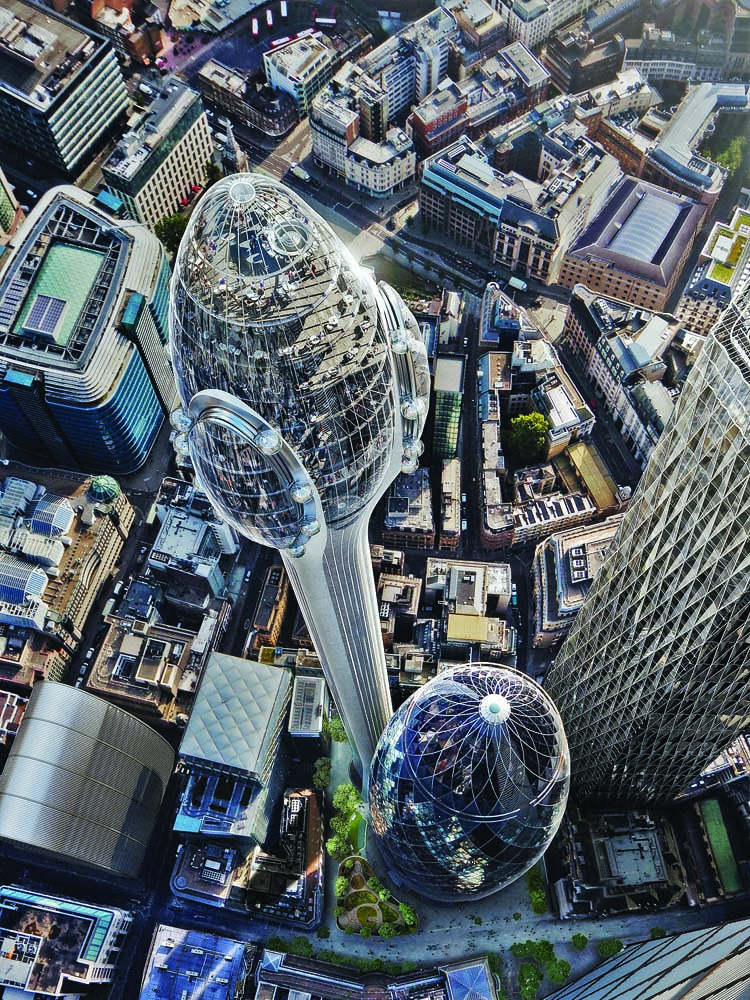 Heritage campaigners are celebrating after London's mayor advised planners to reject a proposed huge addition to its already crowded skyline.
Earlier this year, the City of London Corporation approved a plan for a 305 meter-high skyscraper known as the Tulip, because of its tall, bulbous design, to be built on Bury Street in the heart of London's financial district, not far from the Tower of London.
But following a report by the London Review Panel, mayor Sadiq Khan recommended that the proposal should be rejected because of the damage it would do to the city skyline, and the relative scarcity of public benefits.
Duncan Wilson, chief executive of conservation group Historic England, said he was glad the mayor had prioritized the centuries-old Tower of London ahead of the new addition.
"This building did not justify harming London's precious and irreplaceable heritage," he said. When it received initial approval earlier in the year, Wilson had warned that the Tulip "will cause permanent and irreversible damage to the setting of the Tower of London, and in turn, the image and identity of the capital."
The review panel's report said the plan "does not represent world class architecture, it lacks sufficient quality and quantity of public open space, and its social and environmental sustainability do not match the ambition of its height and impact on London's skyline".
Other factors mentioned by the mayor were a lack of bike parking spaces, as part of the city-wide transport strategy, insufficient clear space around the building in an already tightly packed area of narrow streets, and the negative impact on the Tower, a World Heritage site.
Foster + Partners, the company who designed the Tulip, also created the building known as the Gherkin, alongside which it would have stood.
The Tulip would have been the tallest building in the old City of London, and only around one meter shorter than the capital's tallest building, The Shard, which stands across London Bridge on the south bank of the River Thames.
It was intended to be purely a visitor attraction, rather than including any office space, offering spectacular views of the city and would have featured internal slides and external rotating glass viewing gondolas. The Tulip would also have helped bring visitors out of ordinary working hours to an area of London that is often near deserted at the weekend, because it is so heavily focused on business, rather than leisure facilities.
A statement from Foster + Partners and developing partners J Safra said: "The Tulip Project team are disappointed by the Mayor of London's decision to direct refusal of planning permission.
"We will now take time to consider potential next steps for The Tulip Project."