Xi stresses cultural heritage importance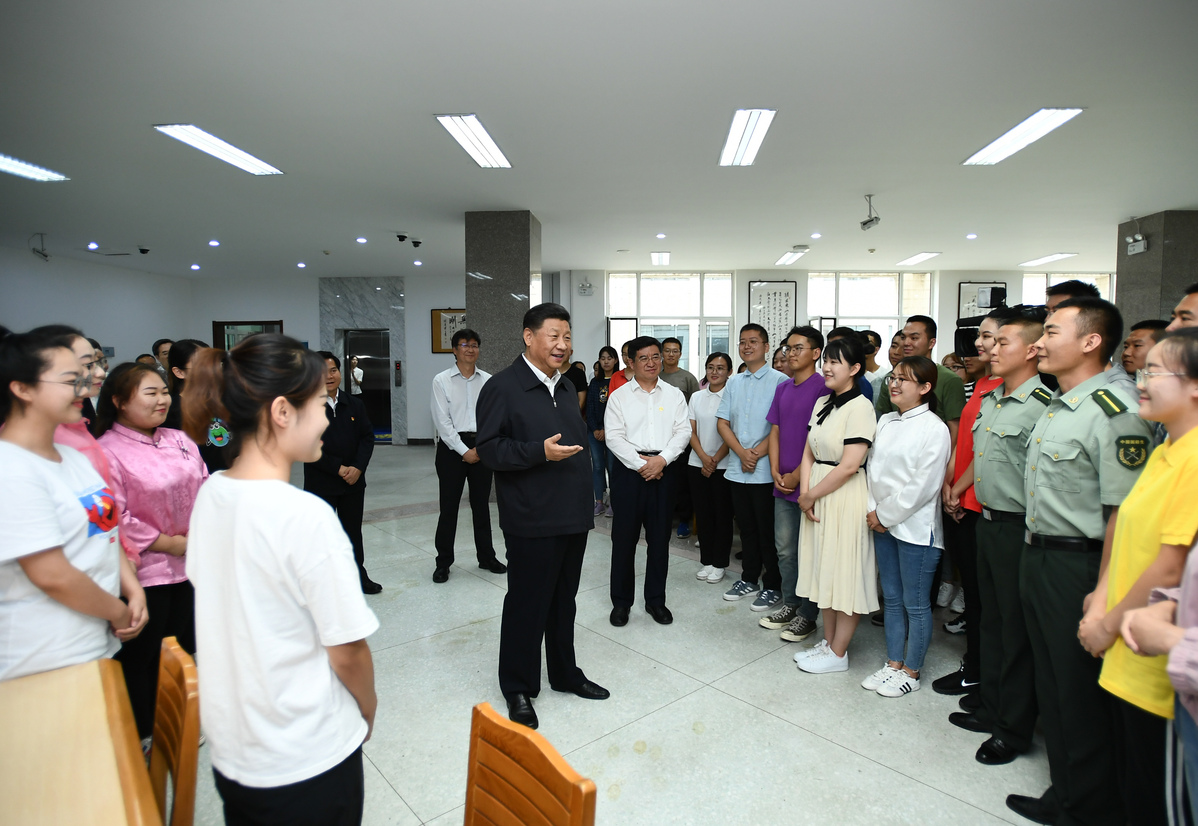 During Inner Mongolia visit, president also emphasizes unity
President Xi Jinping emphasized on Monday the importance of preserving the cultural heritage of ethnic groups during a two-day inspection tour of the Inner Mongolia autonomous region, which concluded on Tuesday.
During a visit to Chifeng Museum on Monday, Xi, also general secretary of the Communist Party of China Central Committee, watched a live performance of the heroic epic King Gesar.
The King Gesar epic tradition was added to the UNESCO Intangible Cultural Heritage List in 2009.
"The reason I came to see you and listen to your singing and playing is to show that the CPC Central Committee is supportive of protection of intangible cultural heritage," Xi said.
Continuous exchanges and integration among 56 ethnic groups formed today's Chinese nation with diverse cultures, Xi said. China has a time-honored civilization that has developed without interruption, which is unique among the world's civilizations, he said.
Xi also visited farmer Zhang Guoli's home in the village of Maanshan in Chifeng — the region's most populous city, with 4.64 million residents from more than 30 ethnic groups.