Ningxia turns desert into lush green space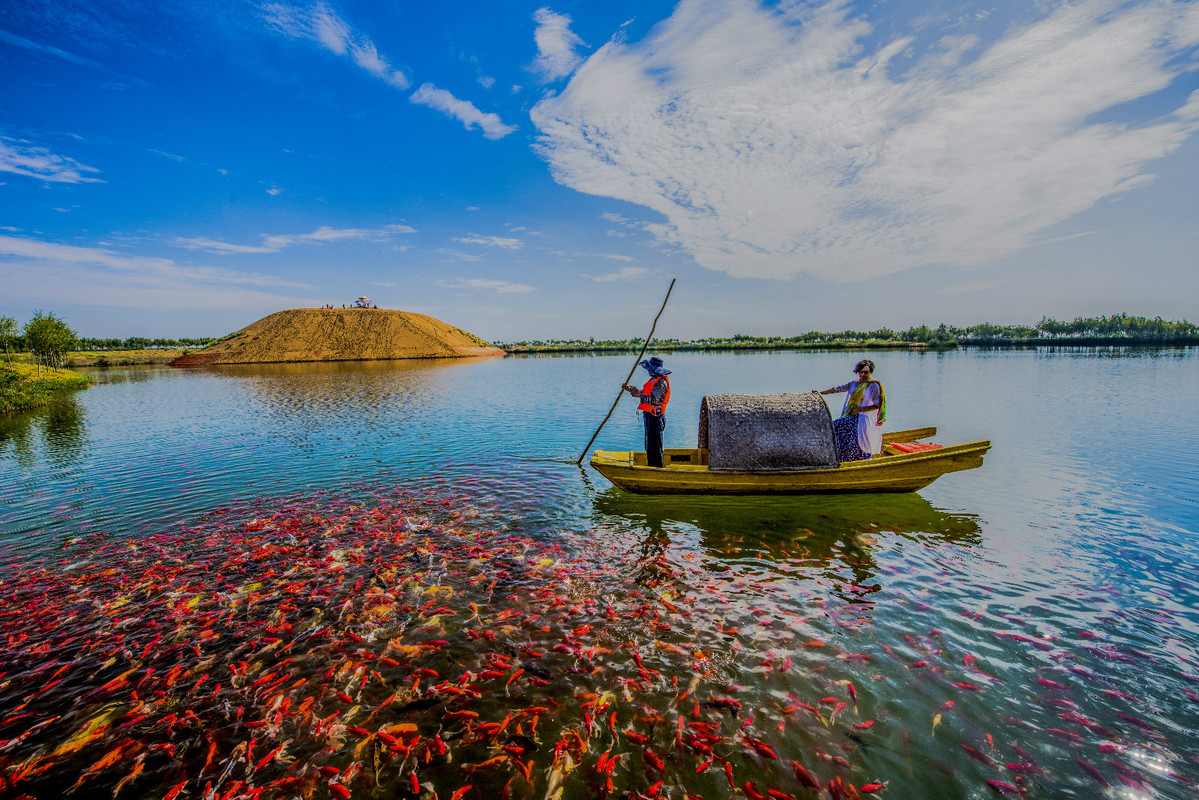 The Jinshadao ecological restoration area in Zhongwei city, Ningxia Hui autonomous region, has worked a miracle — it has turned a desert into a resplendent sea of flowers.
Covering an area of 7,000 mu (466 hectares), the oasis features flowers in seven colors such as purple vanilla, pink rose and yellow chrysanthemum, building natural walls against sand and also oxygen bars for locals in the city.
This area was known as "West Wind Mouth" for its boundless sand dunes, flying sand, rolling pebbles and sparse vegetation.
In 2008, the local government in Zhongwei started to carry out environmentally friendly measures to restore ecosystems, developing scattered small ditches into a sprawling 10,000 mu wetland area.
Making use of natural water surfaces, they developed low-density leisure fisheries and ecological farming. Regularly, they divert water to dilute and dredge the bottom of some lakes. In summer, they add quicklime into the water.
With these methods, the water quality and ecological environment of the area has been greatly improved.