Suspects detained in hotel fire case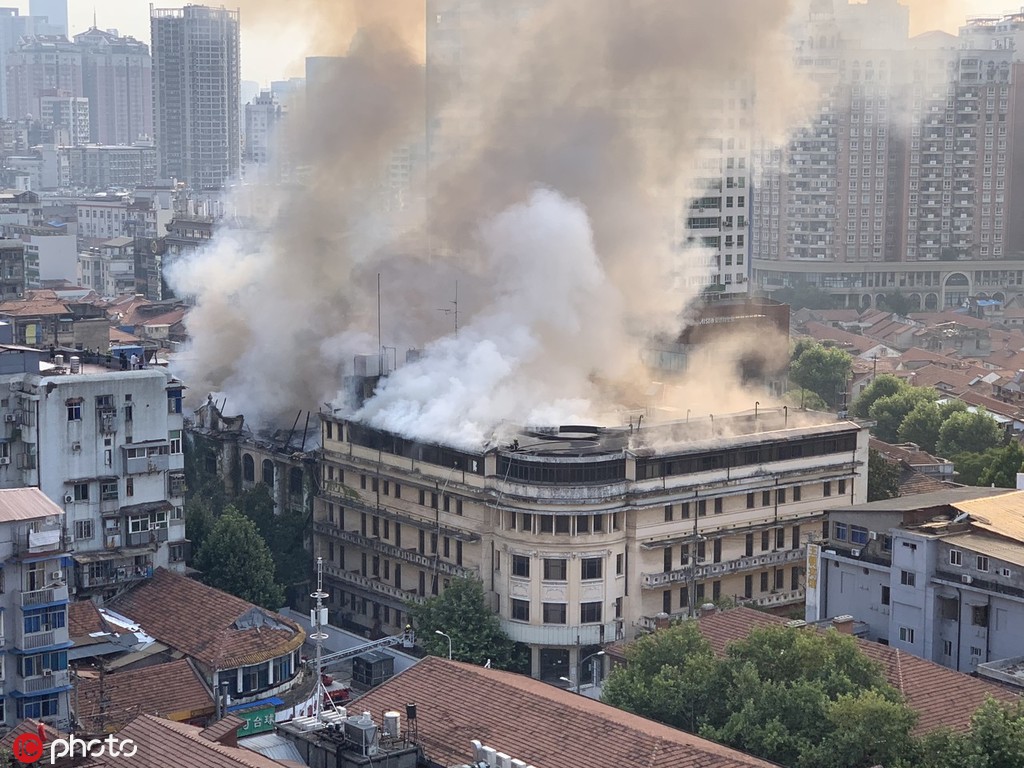 Ten suspects — including the CEO of Jianghan Hotel and the manager of the company in charge of renovation — have been detained on suspicion of being responsible for the fire at the century-old hotel in Wuhan, Hubei province on Tuesday.
A fire broke out at the historic five-floor Jianghan Hotel in Wuhan on Sunday afternoon, causing no casualties, but the roof was damaged and the investigation showed the fire was initiated due to the faulty operation of a welder, the Wuhan Public Security Bureau said on Tuesday.
After being unused for 10 years, the hotel started interior renovations in June, and Wuhan Juxin Quanxiang Recycling Company won the renovation project via auction, according to a statement from the bureau.
In addition to the hotel CEO and manager of the recycling company, other important managers from the hotel and recycling company as well as some workers for the renovation have been detained by the police as well.