'Mini Palace Museum' in Shanghai to take on a new look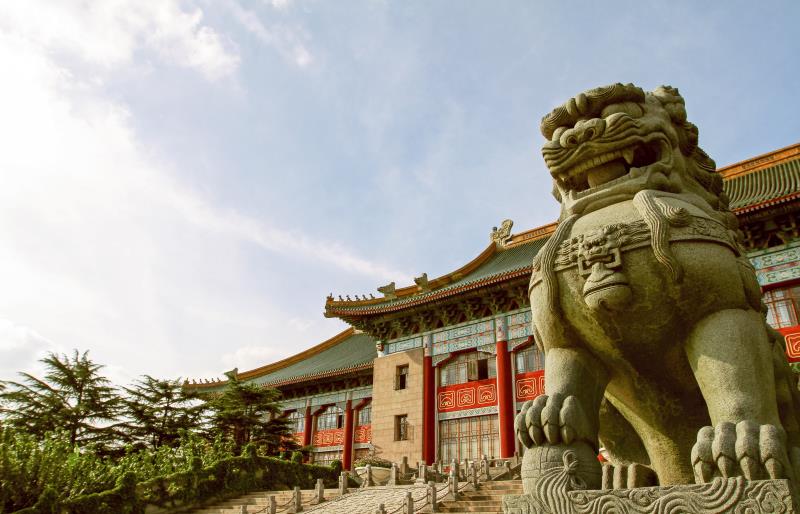 Situated in Shanghai's Yangpu district, a palace-like architecture, which locals usually referred to as a "mini Palace Museum" and is now the administrative building of Shanghai University of Sport, will be reopened to the public after nearly one year of renovation.
Built in 1933 and designed by famous architect Dong Dayou, the neoclassical four-story building features green glazed tiles, golden ridges, red-lacquered doors and overhanging eaves. With two stone lions sitting in front of the building, the palace-like building also features traditional Chinese elements such as carvings of clouds, weaves and sunrise on its façade. Its interior structure and layout, however, has been designed in a Western style, complete with facilities such as telephones, elevators and a reception room.
The palace-like building was once used as the office of the Shanghai Municipal Government. The first group wedding ceremony in China was held in the building in 1935, with 57 couples participating in it. The Shanghai University of Sport has been the occupants of the building since 1956.
After the renovation, the building will feature several sculpted dragon heads that are connected to the pipes of the school's boiler house, allowing for the sight of smoke exiting the dragons' mouths. The building will also be illuminated at night to create a visual spectacle for visitors.
Tang Xiaofan contributed to this story.