Epic end to England's wait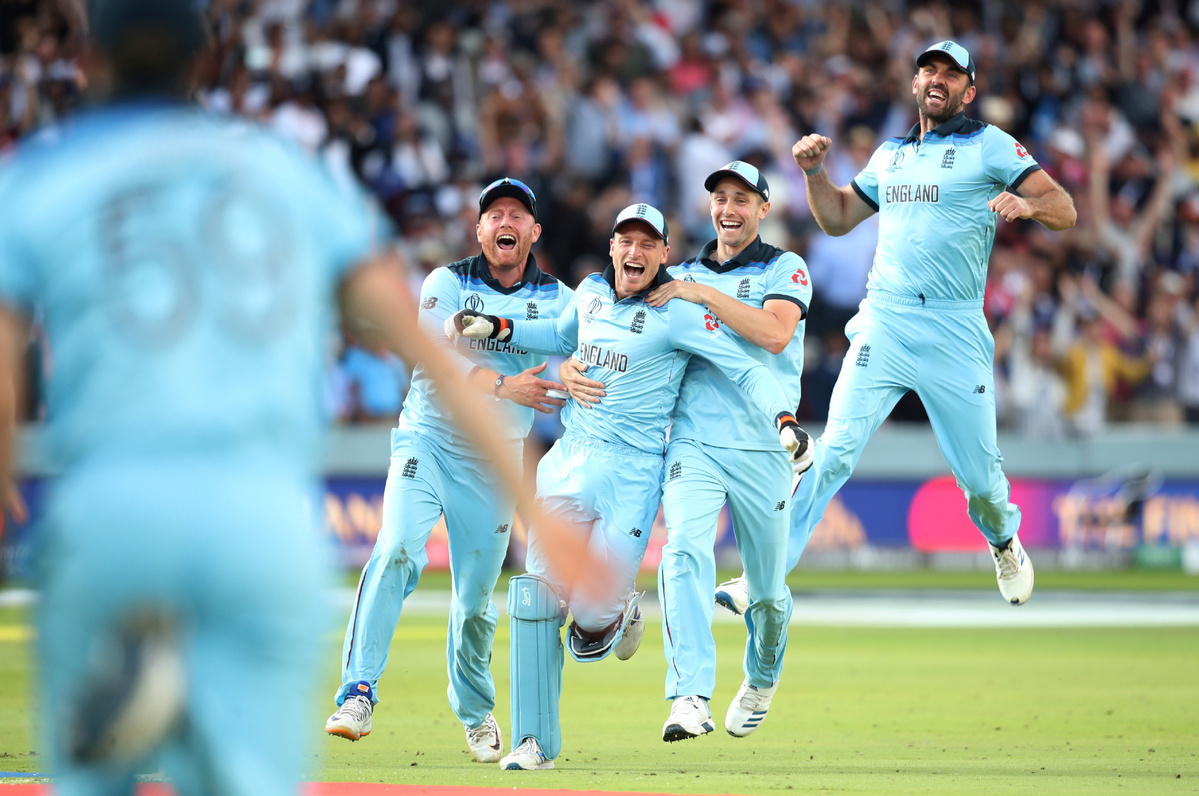 Host crowned world champ after 'most ridiculous game ever'
LONDON - Jos Buttler threw his gloves into the sky and wheeled away in celebration. Jofra Archer slid on his chest across the Lord's turf and beat the ground. Joe Root punched the air as he was lifted up by a teammate.
After more than nine stomach-churning hours, the first super over in Cricket World Cup history, and one of the most extraordinary overs ever played, England ended its agonizing 44-year wait to be world champion of the sport it invented.
"The most ridiculous game of cricket to have ever been played," was how wicketkeeper Buttler summed up a crazy World Cup final against New Zealand on Sunday that had pretty much everything.
A sporting contest for the ages finished with England winning courtesy of a tiebreaker that few inside the home of cricket had likely ever heard of, or even understood: Boundaries countback.
That was because England and New Zealand - both bidding for a first Cricket World Cup title - couldn't be separated after the regulation 50 overs a side (each team scored 241) and then a nerve-shredding super over (both teams scored 15) played in early evening sunshine in northwest London.
In the end, England prevailed because it hit a total of 26 boundaries - fours and sixes scored across both the 50 overs and the super over - compared with New Zealand's 17.
"The guys are shattered," New Zealand captain Kane Williamson said. "It's devastating. Tough to swallow."