Trump defiant as lawmakers blast his 'racist' attacks on four congresswomen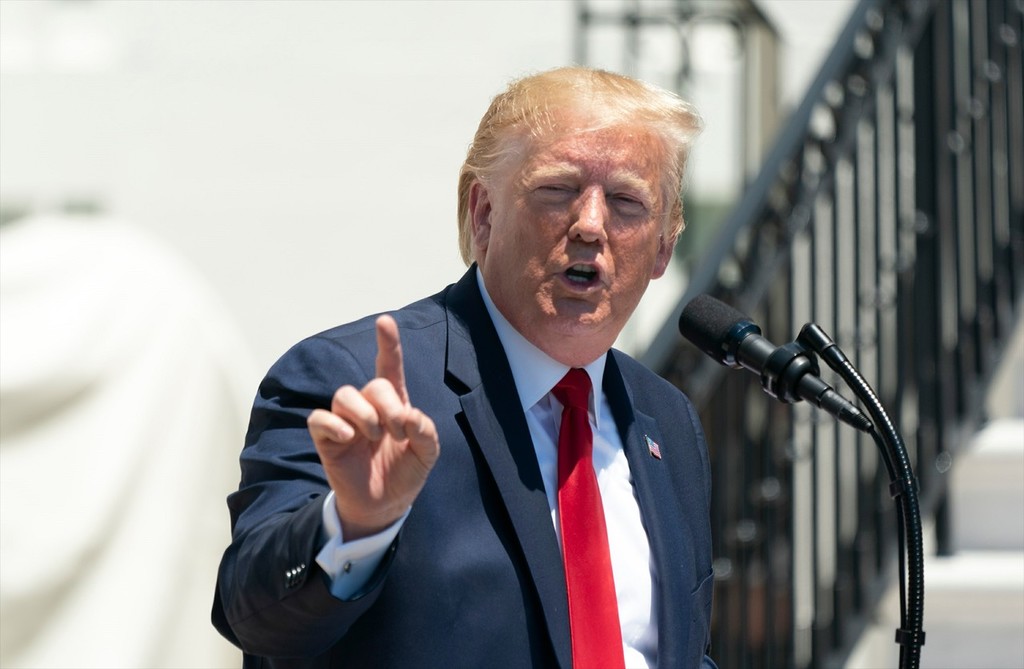 WASHINGTON - Democrats in the US Congress moved on Monday to formally condemn President Donald Trump's attacks on four minority congresswomen, while Trump doubled down, saying those who are unhappy with the United States "should leave."
Trump's remarks were widely derided as racist and even some of his fellow Republicans spoke out against them.
His Twitter messages on Sunday had said that four left-wing lawmakers, known in Congress as "the squad," should go back to "the totally broken and crime infested places from which they came."
All four of the first-term members of the House of Representatives are US citizens and all but one of them were born in the United States.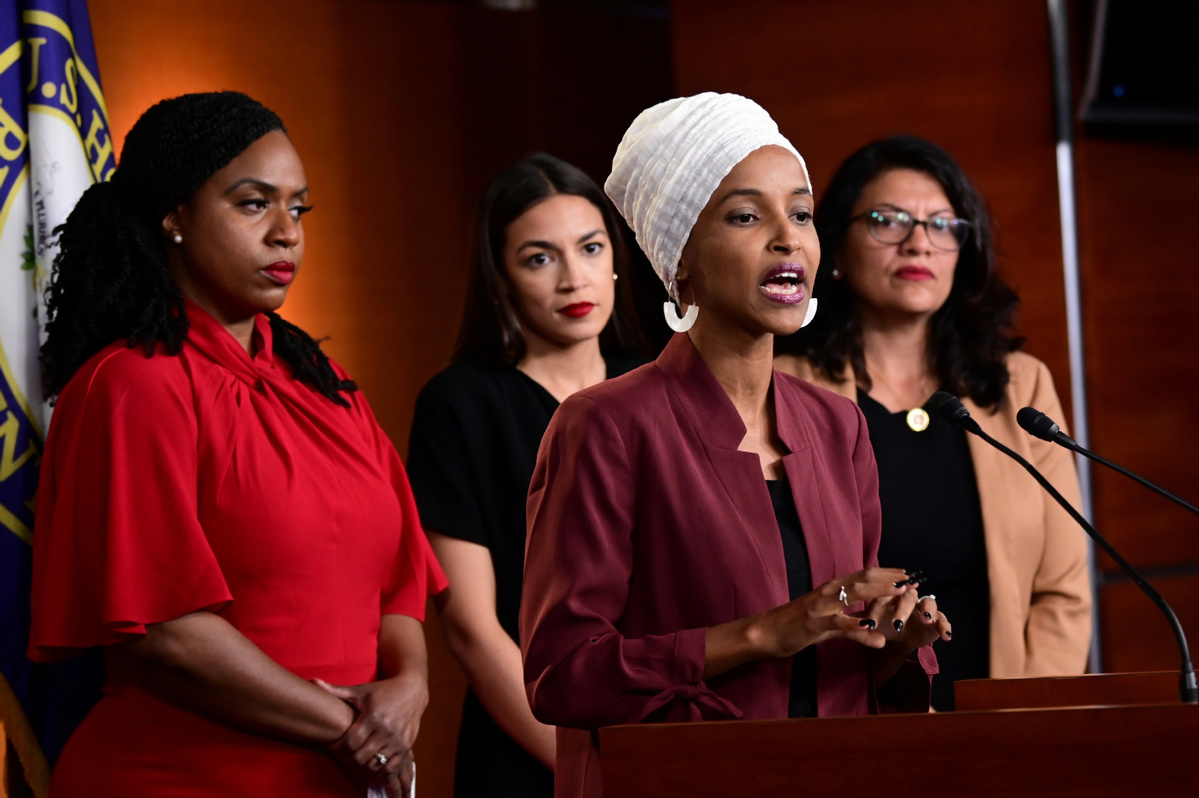 Trump did not names them in his Sunday tweets, but he appeared to refer to representatives Alexandria Ocasio-Cortez of New York, Ilhan Omar of Minnesota, Ayanna Pressley of Massachusetts and Rashida Tlaib of Michigan.
All four have been critical of Trump, as well as of the current Democratic leaders of the House, straining party unity in that chamber.
Speaking to reporters at the White House, Trump said he was not bothered that his comments were being widely condemned as racist. "If somebody has a problem with our country, if somebody doesn't want to be in this country, they should leave," he said.
On Capitol Hill, House Speaker Nancy Pelosi, who has been criticized by members of "the squad," said her party would introduce a resolution condemning Trump's "xenophobic tweets." She did not say when a vote would occur.
At the same time, Trump's attacks elevated the profiles of the four progressive Democrats who have helped push the party's agenda to the left, causing concern among Democratic moderates heading into the 2020 elections with Trump seeking re-election.
Although most Republicans stayed silent on Trump's divisive rhetoric, a handful began expressing concern late on Monday.
None of the top four Republicans in Congress, including Senate Majority Leader Mitch McConnell and House Republican Leader Kevin McCarthy, made any immediate comment.
In his Sunday tweets, Trump said of the four congresswomen, "Why don't they go back and help fix the totally broken and crime infested places from which they came ... Then come back and show us how ... it is done."
Trump's tweets followed days of reported tensions between Pelosi and more progressive caucus members, such as Ocasio-Cortez, as they seek to build on their 2018 midterm victories.
Reuters