Turks hold mass rally in Istanbul to mark third anniversary of failed coup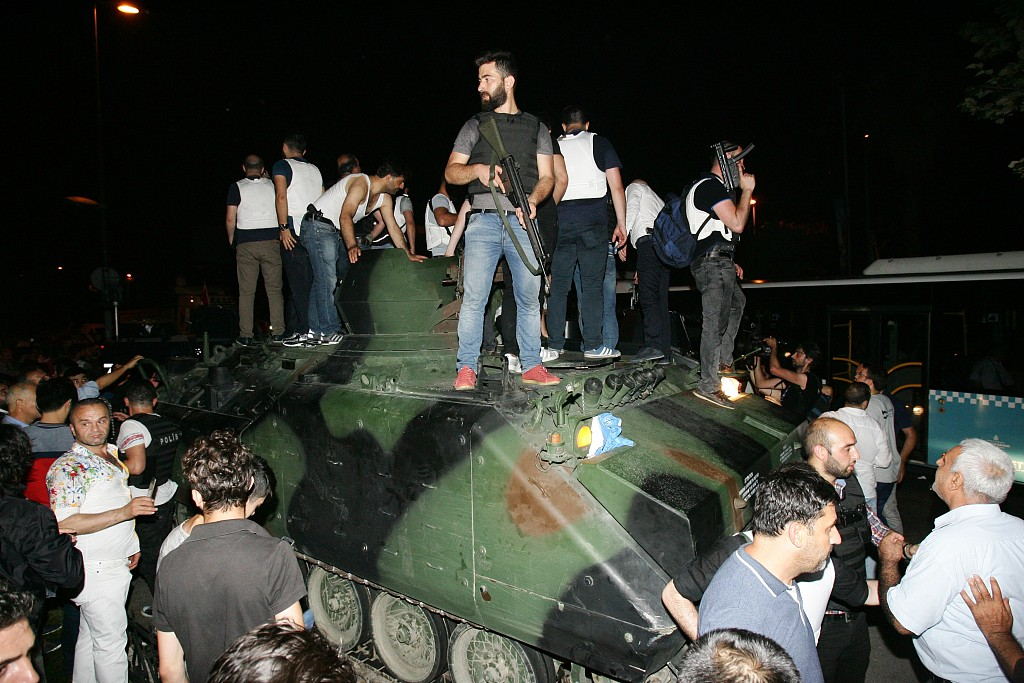 ISTANBUL -- Thousands of people on Monday night held a mass rally in Istanbul to mark the third anniversary of a defeated failed coup in 2016.
The event was held at Ataturk Airport, a strategic location for the putschists where two civilians were killed in heavy clashes between putschist soldiers and civilians on the night of July 15, 2016.
The crowd gathered at the airport, which was closed for commercial flights in April after the opening of the new Istanbul Airport, carrying Turkish flags and chanting "Martyrs do not die."
Addressing the rally, Turkish President Recep Tayyip Erdogan said: "No network of traitors, no terrorist organization will disrupt the unity, solidarity, and brotherhood in Turkey."
Erdogan established his first contact with the public at Ataturk Airport on the night of the coup when his plane landed at the airport from the resort town of Marmaris.
Ankara accuses Fethullah Gulen, a US-based Turkish cleric, of masterminding the coup in which 250 people were killed across the country, and designates his network as a terrorist organization.