China's Xu makes career best, but misses Wimbledon doubles trophy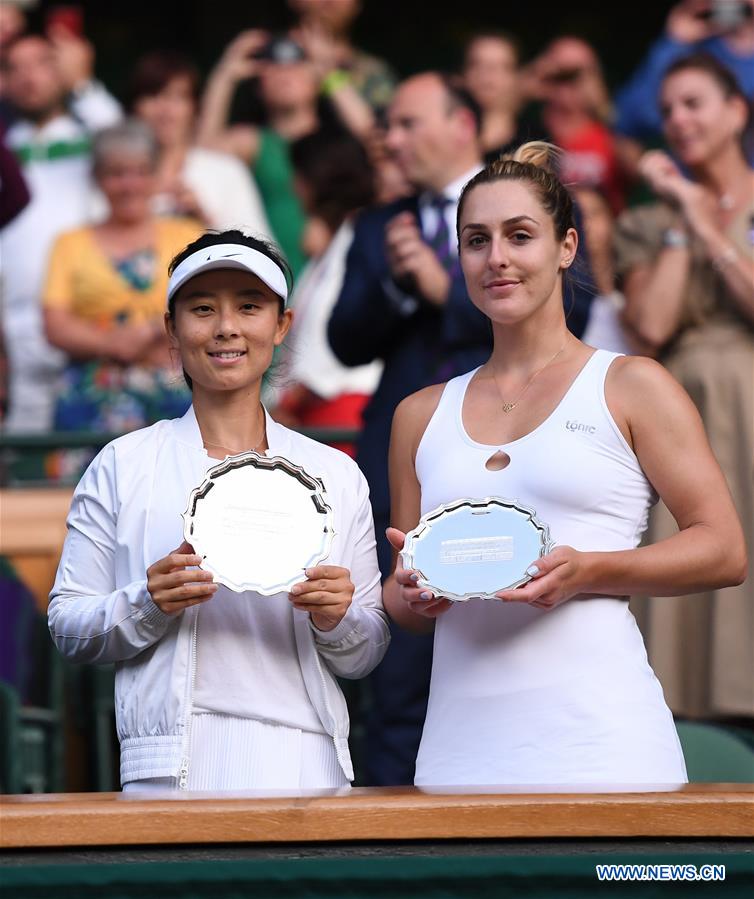 LONDON - China's Xu Yifan and her Canadian partner Gabriela Dabrowski suffered a woeful 2-0 defeat against the Czech Republic's Barbora Strycova and Hsieh Su-Wei of Chinese Taipei to fall short of reaching the Wimbledon women's doubles title here on Sunday.
The fourth seeds suffered a straight-set (6-2, 6-4) loss in the final, missing their chance of lifting the women's doubles trophy after crushing Czech duo Barbora Kretzkova and Katerina Sniakova, two-time Grand Slam winners, in their semifinal encounter.
It's the first time for Xu, who has teamed up with Dabrowski since 2017, to reach a Grand Slam final, and the runner-up finish is the 31-year-old's career best result.
With the win, Hsieh clinched her second doubles championship at Wimbledon after her first title-winning performance in 2013, paired with Peng Shuai of China.