Event marks founding of historic mountaineering school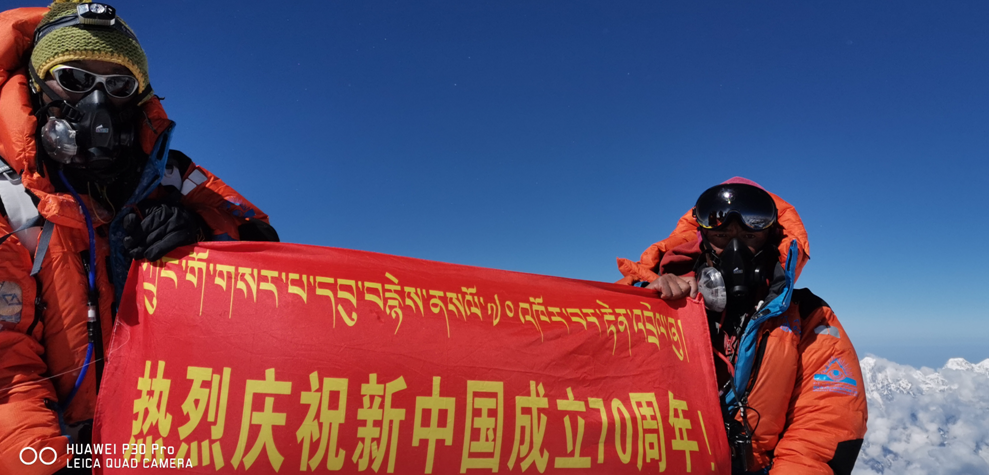 The Lhasa Himalaya Mountaineering Guide School, China's first of its kind, celebrated its 20th anniversary with a number of events on Friday in Lhasa, capital city of the Southwest China's Tibet autonomous region.
Also known as the Tibet Mountaineering Guide School, the school was established July 12, 1999, becoming China's first and the world's second mountaineering guide school.
A photo exhibit, mountaineering guide-sharing session, as well as song and dance performances were held to mark the school's anniversary.
Nyima Tsering, a mountaineer and head of the region's sports bureau, founded the school, and he has helped turn mountain climbing into a major industry for the region over the past two decades.
Wangchen Gelek, inspector of the region's sports bureau, said upon the school's establishment it mainly enrolled students from rural mountain areas in the region, and all students were exempt from school fees, medical costs, as well as subsidized with a living allowance.
"The Tibet Himalaya Mountaineering Expedition Company was established in 2001 to provide job opportunities for these mountaineering guide graduates, and the company also has contributed greatly to China's amateur mountaineering development," said Wangchen Gelek.
"The founding of the mountaineering school and the company has supported rural farmers and herders from the mountain areas to increase their family income," Wangchen said.
Over the 20 years, the school has trained more than 300 mountaineering guides, mountaineering assistants, alpine photographers, alpine cooks, climbing athletes, ski mountaineers, and interpreters from remote mountain areas in the region, said Wangchen Gelek.