Chinese researchers breed first hornless yaks in Qinghai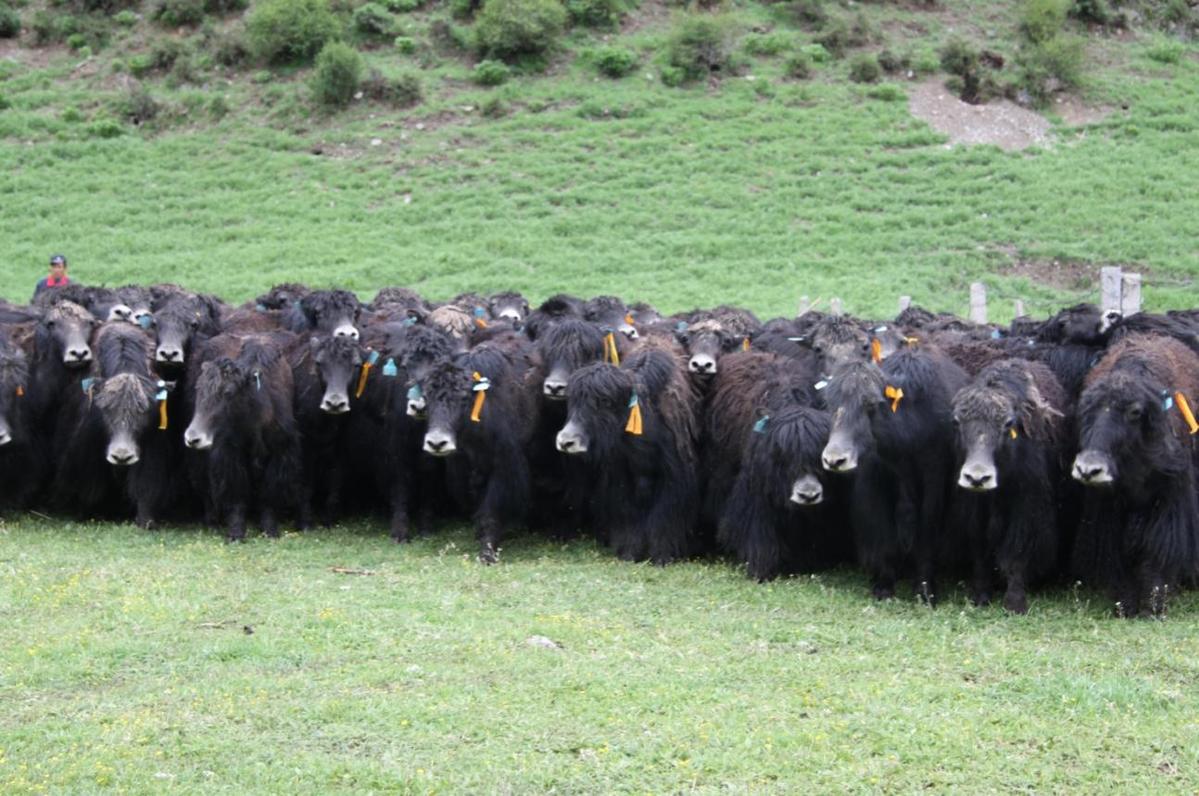 A Chinese research team has managed to breed the first hornless yak – an Adan yak in Northwest China's Qinghai province - after over 20 years' research.
The successful breeding news was announced a few days ago by a team of experts from the Lanzhou Institute of Husbandry and Pharmaceutical Sciences of the Chinese Academy of Agricultural Sciences and Datong Yak Breeding Farm, which co-started the research in 1993.
Yaks with horns can hurt each other and damage shelters and facilities in large-scale intensive breeding, said Yan Ping, the leading expert on the research team.
However, the Adan yak, named after 4,380-meter-high Adan Mountain that looms over the Datong Yak Breeding Farm, are hornless and more docile, which makes them easier to raise and feed in stalls.