Chengdu to host International Universities Rowing Race in August
Share - WeChat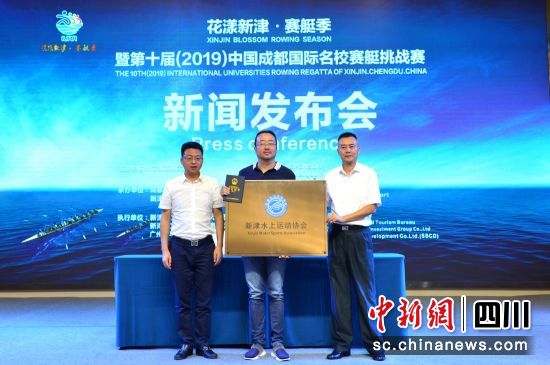 CHENGDU-- The 10th International Universities Rowing Race will kick off on Aug 3 in Chengdu, Southwest China's Sichuan province, attracting 19 prestigious university teams from all around the world.
The rowing race will be held in conjunction with the 4th Chengdu Dragon Boat Open Tournament/the 27th Dragon Boat Race of Xinjin county on Aug 3, followed by a Sino-Foreign Youth Dragon Boat Friendship Tournament on Aug 4. All events will be held at the Water Sports School of Sichuan province in Xinjin county, Chengdu.
During the past nine consecutive years, IURR has attracted over 100 university teams and 1,400 athletes from 15 countries and regions to Chengdu, including teams from the United States, Britain and Australia.
This year's rowing race features men's 1,000m eights and women's 1,000m quadruple sculls.
Ten men's teams have squads from Princeton University, Imperial College London, Sydney University, University of Otago, and Chinese teams from Peking University, Xidian University and Chengdu University.
The nine women's teams include Massachusetts Institute of Technology, Yale University, University of London, the University of Melbourne, Peking University and Chengdu Sport University.
Xinjin, with its vast waters, has hosted a number of international sports events such as the International Universities Rowing Race, Dragon Boat Invitational of Sichuan province, Chengdu Dragon Boat Open Tournament, and the first-ever Chinese Wrestling Grand Prix.