Spectacular terraced rice fields in North China's Shanxi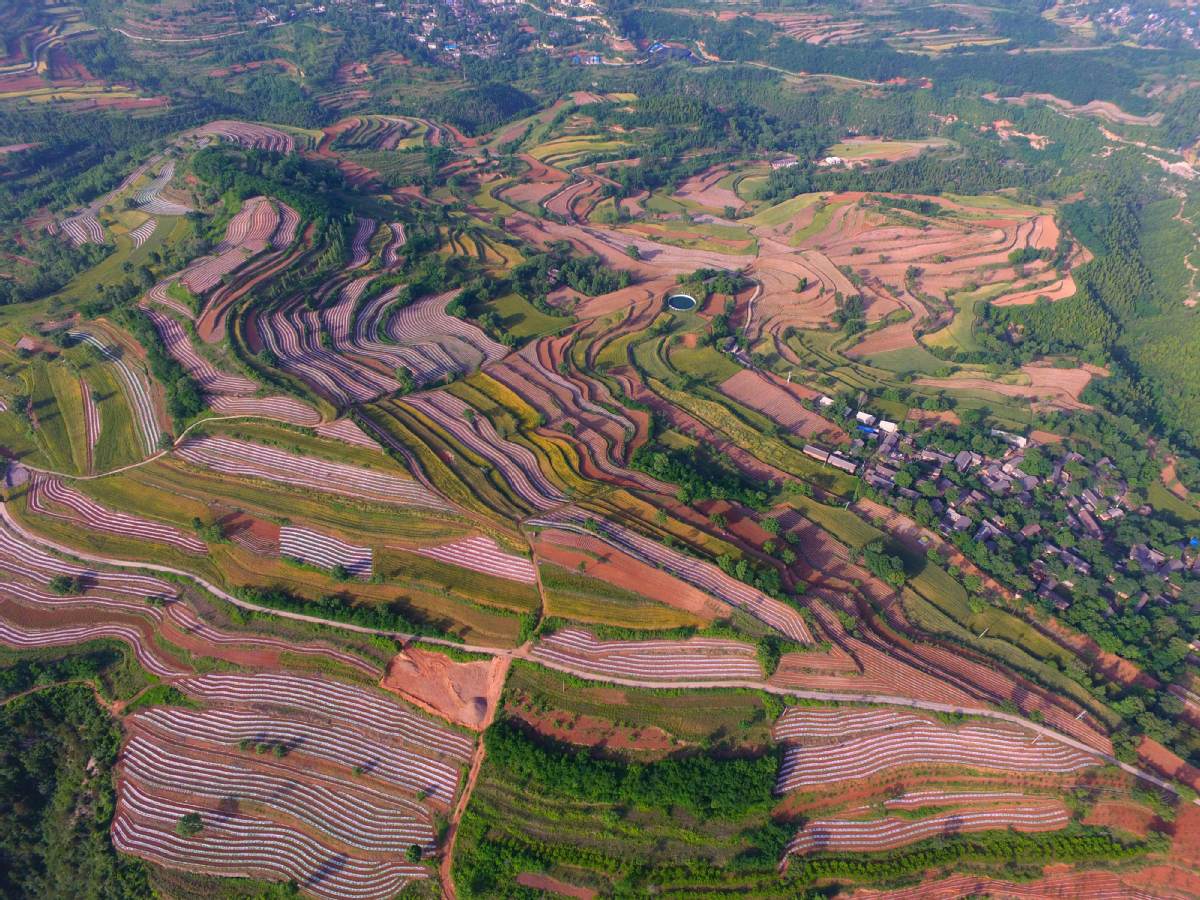 A cluster of village houses stand out in the well-arranged terraced rice fields in Pinglu county, North China's Shanxi province, creating an idyllic summer scene.
Pinglu county, which lies at the border of Shanxi and Henan provinces, is an important grain producing area with a typical loess plateau landform.
Thousands of channels and valleys decorate the terraced fields with various colors, looking like beautiful and spectacular watercolor paintings.