More support, training to boost home services sector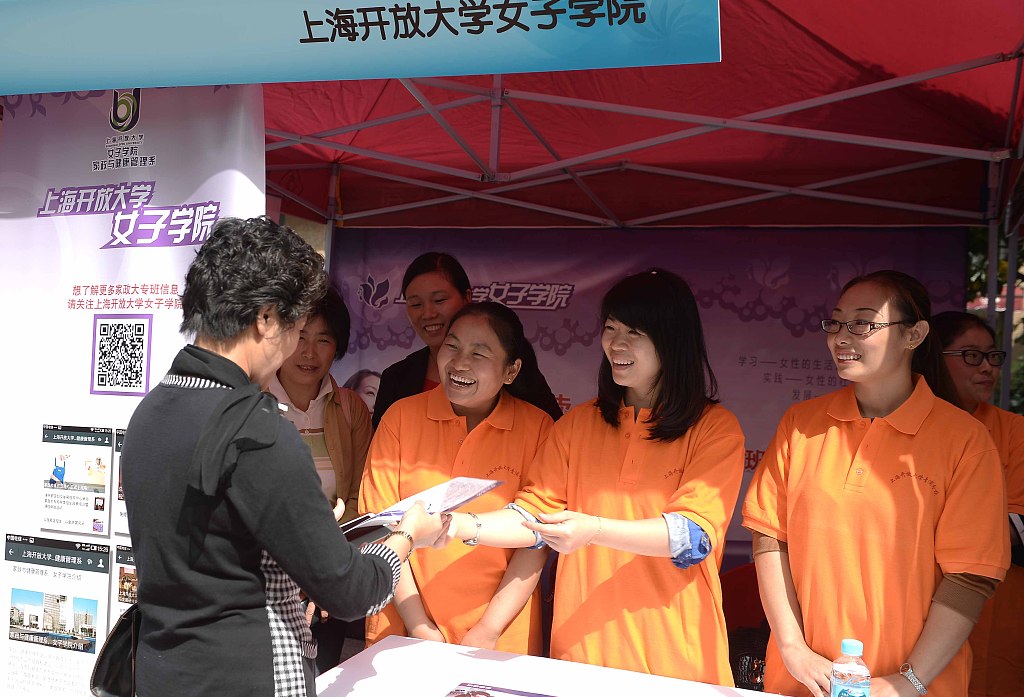 China plans to roll out more diplomas specializing in home services and increase the enrollment of such students in an effort to keep up with the fast-growing demand for skilled nannies, according to an official on Friday.
Xie Li, who oversees vocational and adult education at the Ministry of Education, said the ministry has created several majors in domestic services over the past few years, and are offered in about 3,000 colleges or schools nationwide.
The ministry will continue to guide schools to train more domestic workers, and for every province to have at least one college and several technical schools offering such majors.
"We also encourage domestic workers looking to hone their skills to pursue diploma education in schools and colleges," he said.
According to Xie, the ministry, alongside top economic planner National Development and Reform Commission, will promote ties between schools and companies providing domestic services. They will also incubate more than 100 such companies.
He made the remarks at a news conference held by the State Council Information Office, where officials from several government agencies held briefs on their plans to bolster growth of the home services sector.
The conference was held to explain a guideline released last month by the central government to boost development of the sector and improve service quality.
China has seen an exploding need for skilled nannies over the past few years, a trend that officials and experts believe is fueled by the rapidly graying population and the adoption of the second-child policy, which could create a huge number of jobs in the care of babies and seniors.
Lian Weiliang, deputy director of NDRC, who also spoke at the conference, said the scale of the sector has reached 576.2 billion yuan ($83.8 billion) last year, a year-on-year increase of 27.9 percent, offering jobs to as many as 30 million people.
"To promote growth of the sector means a lot to boosting consumption, improving livelihoods and creating more jobs," he said.
Lian added that China aims to train 5 million domestic workers by the end of next year, and will also ensure that all cities with populations of more than 1 million are capable of training domestic workers in the same period.