Floods wreak havoc in Hunan province
Share - WeChat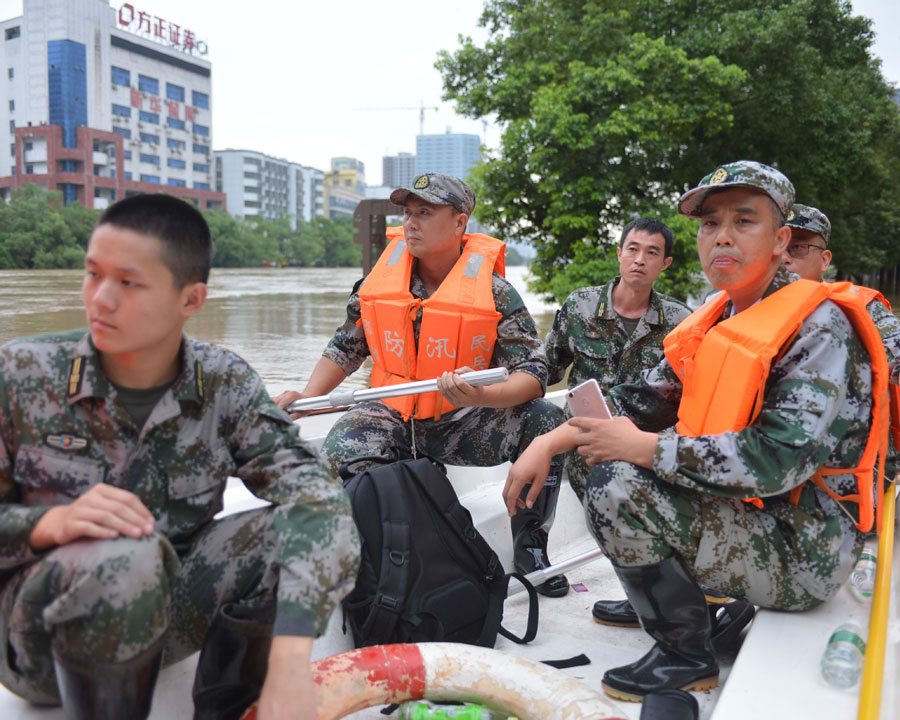 Floods have affected 1.23 million individuals, causing 16 people to die or go missing, and direct losses have reached 1.69 billion yuan ($245.5 million) by 5 pm on Tuesday in Central China's Hunan province, local authorities said.
Rescuers have relocated 69,579 residents, and more than 6,900 rooms have been ruined.
Days of heavy rainfall have swollen rivers in many parts of Hunan. On Tuesday morning, a river broke through levees in Hengdong county, inundating three villages.