Beijing slams Stockholm for declining extradition
Share - WeChat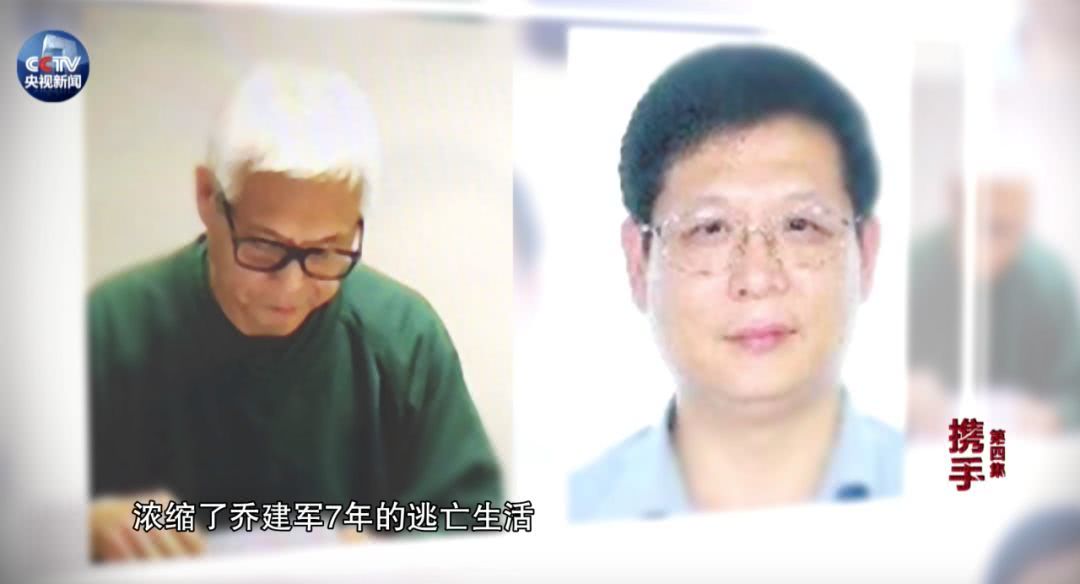 Beijing criticized Sweden's top court for declining extradition of Qiao Jianjun back to China to face trial for fraud and corruption charges on the pretext of his possibly facing the death penalty, torture or poor treatment in his homeland, the National Commission of Supervision, the top anti-corruption body, said on Tuesday.
The Swedish court issued a decision on Tuesday claiming Qiao might face an unfair trial and be subjected to persecution or treatment that would violate the European Convention on Human Rights. Therefore, it would not extradite the fugitive to China.
"Sweden's top court has ignored Qiao's crimes and the solid evidence collected by the investigation teams of China and Sweden. The extradition refusal openly challenges the law and tolerates crimes by offering shelter to suspects," said an official at the NCS, who asked not to be named.
"Sweden should not become a haven for criminals," he said.
"We hope the Swedish government faces up to his criminal facts, takes timely remedial measures to bring him to justice and maintains fairness."
Qiao, the former director of a government grain storage facility in Zhoukou, Henan province, is accused of defrauding national grain funds valued at 200 million yuan ($30.38 million) and embezzling public funds of 3 million yuan in China.
He fled to the United States in 2011 and later to several other countries.
"China has always attached great importance to protecting suspects' human rights and their other legitimate rights. All have witnessed the great achievements of China's construction in protecting human rights," Foreign Ministry spokesman Geng Shuang said on Tuesday.
In recent years, a total of 260 suspects from Europe, Asia, Africa and Latin America have been extradited back to China.
Their human rights have all been fully protected and they have received fair judgments, he said.
The NCS said Qiao sent more than 200 million yuan in illicit assets abroad through money laundering operations. In 2011, he escaped to Hong Kong and then fled to the US.
He was suspected of using fraudulent documents to apply for a US green card and engaging in money laundering in the US, which is also seeking his extradition.
The commission said the US, Singapore, Austria and Sweden have all launched criminal investigations into Qiao, and frozen or confiscated his ill-gotten funds sent overseas.
In July 2014, Qiao and his ex-wife Zhao Shilan were charged with money laundering and immigration fraud by US judicial authorities. US law enforcement officers confiscated four homes belonging to Zhao.
To avoid US criminal charges, Qiao fled to Panama, Costa Rica, Liechtenstein, Switzerland and Austria, and finally arrived in Sweden.
As he fled from country to country, Chinese judicial authorities have enhanced their cooperation with foreign counterparts to help freeze and confiscate his illicit assets overseas, the NCS said.
China requested Sweden to assist in investigating Qiao's case and extraditing him back to China to face trial.
In June 2018, Qiao was arrested and placed under criminal detention in Stockholm, according to the NCS.
Since last year, Chinese authorities have sent working teams to Sweden several times to negotiate the extradition of Qiao, and provided solid evidentiary documents to Sweden's judicial authorities, the commission said.
Huang Feng, a law professor at Beijing Normal University specializing in extraditing fugitives, said that in the past five years, China has extradited, repatriated and persuaded to return 6,000 economic fugitives from more than 120 countries and regions to face justice.
"In practice, none of the 6,000 fugitives were tortured to elicit confessions or given death penalties. Chinese judicial authorities have attached great importance to protecting their human rights and made fair judgments on all of them," he added.
"Sweden is known as a country with zero tolerance for corruption, yet it now openly has become a safe haven for a corrupt criminal. It is unbelievable," said a netizen called "Power of Justice" on Weibo.
"The Swedish court made the wrong decision not to extradite Qiao, which will be condemned by the whole world."