800 volunteers in Diqing Tibetan autonomous prefecture to provide free medical services
Share - WeChat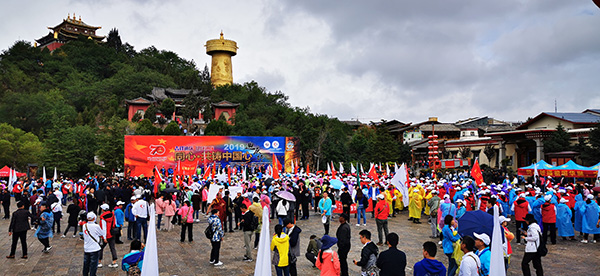 Meanwhile, a group of professionals will carry medical equipment, tents and food to remote farming and pastoral areas, visiting homes of those who have fallen into poverty due to serious illnesses, distributing medicines and life necessities.
This is the 11th year that the Chinahearts Organizing Committee is holding such public welfare activities in the Tibetan-inhabited regions.
According to the committee's secretary-general Zhao Tao, the panel's activities over the years have involved more than 22,000 medical professionals from nearly 500 hospitals and medical institutions nationwide, providing health support to more than 520,000 people.And it has also sponsored more than 1,500 children suffering congenital heart disease for surgical treatment.
This year's event is the second time since 2014 that such a large group of medical volunteers are in Diqing to provide free services.
Most Popular